"My girls call it the "bumpy bumpy" slide. It's a mandatory stop every time we're in the area." - Charlotte Foss, mom of playground attendees.
What we loved:
The massive slide curving down the hill
The climbing walls
The zip line
What we would have loved:
Usable tetherballs
That's it, everything else was GREAT!
I recently took my two boys to the Flood Brook School playground in Londonderry, Vermont. This was a memorable experience since I attended Flood Brook from kindergarten through eighth grade. That's right, NINE years!
I currently live in Ocala, Florida, but we visit Vermont every summer, and I'm so glad I was able to take my two young boys to see the Flood Brook playground!
But let me emphasize - this playground is very different than the one I played on as a tom-boyish, redheaded elementary kid.
And it should be since it's in an entirely different space and was designed based on student ideas.
Back in the day, Flood Brook used to only have a jungle gym, slide, and three swings. Okay, I'm 38 now, and kindergarten was a while ago, but still, there is no comparison. Find out why below.
The Flood Brook School Playground in Londonderry, VT: This Unique Small-Town Playground Offers a BIG Bang!
Now the Flood Brook playground is humongous! It has a massive slide and an incredible play structure with so many features; I gave up listing them below :)
A twirly slide
Three tunnel slides
Two more long slides
Numerous bridges
Puzzles on platforms
Rock climbing walls
Numerous platforms
Climbing steps
Ladders
and more!
My kiddos (3 and 5) enjoyed the spinning puzzles and the different types of bridges - some made out of metal and others rocking rubber.
There's also a quirky-looking seesaw, curved small climbing structure - that my three-year-old loved - a spinning plastic log (reminiscent of lumberjack competitions), various cargo nets, and an impressive eight-seater swing set.
Woosh, I'm out of breath writing this.
Munchkins also enjoy the three-tiered basketball hoops and the short zipline. Venture on the lily pad-type steps or the spinny monkey bars for a good time as well.
All the fun tuckered me out, so I was more than grateful for the various benches scattered around the property for parents to sit on and veg.
And what's crazy is I've only described the BOTTOM half of the Flood Brook Playground.
If you go up the hill, you'll see a huge Spider-Man-type net and the top of the massive slide.
Visitors will also find eight more swings and a picnic table.
Unfortunately, the two tether balls were missing (a fond memory of my Flood Brook glory days), but the rest of the playground is in tip-top, modern condition, resting magnificently on mulch.
What's unique about the Flood Brook playground in Londonderry is it curves along the hill's landscape, so you have a massive structure that leads up to the second part of the playground, all on a slant.
Up top, you'll also find the 1/4 Mile walking path that leads around the sports fields into the woods. My boys and I hiked this well-marked trail with sturdy wooden bridges and fire circle stops along the way.
All spectacularly maintained by the local Wantastiquet Londonderry Rotary Club.
Near the nature trail entrance, you'll find a basketball court and baseball/soccer fields.
Other Flood Brook Playground perks:
Circular-spinny seats that look like they should be in the Google office.
A leave it and take it library.
An exercise circuit with equipment up top.
This is the coolest playground ever!" Parker, age 5
The lowdown
The Flood Brook playground provided a memorable experience and entertained my energized munchkins for hours.
In fact, I had to pry them away from that darn slide, plus I got to tell them my Flood Brook childhood memories as they played.
This all reminded me of how lucky I was growing up to have the top-notch Flood Brook School just right down the road.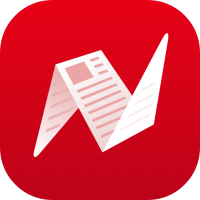 This is original content from NewsBreak's Creator Program. Join today to publish and share your own content.