Burgers or maple creemees anyone?
I have been visiting Billy T's for years and am so glad I was able to share the experience with my two hungry sons.
What we liked:
The coffee milkshakes
The sweet potato fries
The ample seating
The large parking lot that accommodated our RV
The friendly service
What we would have liked:
Softer, smaller buns on the Cowboy Burger
Open restrooms
My two sons and I RV back to Vermont with my parents for our annual summer visit.
On route, we had the awesome (and nostalgic) experience of visiting Billy T's Northside Dairy Bar in Bennington, VT.
Although we now live in Ocala, FL, I'm originally from VT, so growing up, I frequented this fried food/ice cream joint after playing against Bennington's sports teams.
Back in the day, I would order a maple creemee (delish!) and lobster roll after notable wins.
Billy T's has always been a go-to destination for good food and refreshing ice cream during Vermont summers.
My Family Stopped at Billy T's Northside Dairy Bar in Bennington, VT, and it was a Nostalgic, Refreshing Experience!
On our RVing trek from Ocala, FL to Bondville, VT, we stopped at Billy T's Dairy Bar in Bennington, where my dad parked his RV with ease.
While there, the staff was patient and accommodating as my two preschoolers wavered on their orders then finally landed on their usual choices: good-old-fashioned cheeseburgers and fries.
I ordered a Cowboy Burger - complete with lettuce, tomato, and onion rings, sweet potato fries - and a small coffee milkshake for good measure. (I deserved it, Florida to Vermont is a long drive, ya know!)
When ordering, we appreciated the wooden canopy overhead and ample picnic table seating on both sides of the dairy barn.
While waiting, my boys gravitated to the Yoda figurine behind the window, which I used to kill some time, and tell them my favorite Yoda quotes: "There is no try, only do. The great teacher, failure is."
Since we had been on the road for hours, we tried to find a restroom, but unfortunately, the bathrooms were closed. Luckily, we spotted a porta-potty nearby.
After ordering and using the "powder room", we sat down on the other side of the dairy bar and waited.
Our order, which included grub for four, took around 10 minutes to complete.
When it was ready, my boys gobbled down their cheeseburgers and were fans of both the hand-cut regular and sweet potato fries.
The meat on my Cowboy Burger was delicious, and the onion rings added a unique touch.
But I will say the bun was a bit bulky for my desires, and I would have preferred my kids' smaller, traditional bun, but maybe that's just me.
The sweet potato fries hit the spot, but the highlight of my meal was the cool, refreshing coffee milkshake that provided me with the caffeine kick I needed to survive our trip.
The Lowdown
Overall, Billy T's was everything I remembered. A friendly dairy bar that offers an abundance of fried food, ice cream, and lobster rolls. All and all this comfort food hit the spot on a summer afternoon.
My boys were fans of the burgers and sweet potato fries, while my pops was a fan of the large parking lot that accommodated our RV.
Since I had a coffee shake, I skipped Billy T's trademark maple creemee . . . but no worries, that's for another day.
Billy T's Dairy Bar Menu, address, and hours:
Check out Billy T's menu here and visit them at 217 Northside Drive, Bennington, VT, 05201, right next to Bennington Lanes Bowling. They're open from 11 am- 9 pm this summer.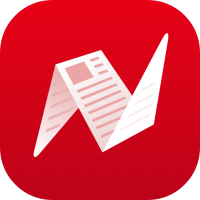 This is original content from NewsBreak's Creator Program. Join today to publish and share your own content.