Debbie Garcia-Bengocheam, Co-founder of Gentle Carousel Miniature Therapy Horses in Ocala, FL, checks in with Newsbreak.
Recently, I took my two boys to the free Gentle Carousel Miniature Therapy Horse Reading Is Magic Program at Ocala's Downtown Market pavilion.
While there, I learned these miniature horses not only participate in reading programs but also provide hospice care and comfort at hospitals and scenes of tragedies.
So, after my boys listened to a story and painted a dot on Circus, the lovable miniature horse, I checked in with Gentle Carousel Miniature Therapy Horses Co-founder Debbie Garcia-Bengochea, who has been working with the horses for 23 years!
Read the inspiration profile on Ocala's Gentle Carousel Miniature Therapy Horses below.
Q. What does Gentle Carousel offer?
A. "Gentle Carousel Miniature Therapy Horses is an award-winning 501(c)(3) nonprofit charity celebrating over 20 years of service. Teams of tiny therapy horses bring their special love to over 25,000 adults and children each year.
The horses have comforted many survivors, including those at Sandy Hook Elementary School in Newtown, CT, the Pulse Night Club in Orlando, FL., the Emanuel African Methodist Episcopal Church in Charleston, SC, victims of the fires in Gatlinburg, TN, and families in the aftermath of Hurricane Irma.
In addition, the therapy horses visit thousands of patients in childrens' and veterans' hospitals across the country each year.
"On behalf of the State of Connecticut, I want to thank you for your willingness to give your time and expertise in the wake of the tragedy at Sandy Hook Elementary School." Dannel P. Malloy, Governor of Connecticut
The therapy horses go through a two-year in-hospital training program. They work with various medical professionals in the ICU and oncology units and with speech, occupational, and physical therapists.
Gentle Carousel horses have helped patients who suffered strokes, traumatic brain injuries, burns, spinal cord injuries, and amputations.
They also support Gold Star families and patients in hospice care.
For the past fourteen years, Gentle Carousel's Reading Is Magic literacy program has inspired young readers and "bringing books to life" inside schools, libraries, mentoring programs, book festivals, and education resource centers.
The therapy horses have also visited Congress in Washington, D.C., Arlington National Cemetery, and the 911 Memorial in NYC.
In addition, they taught a class at Columbia Medical School, were invited to meet the twin baby pandas at Zoo Atlanta, and have been on stage in Nashville, Tennessee. Plus, Anthem appeared in the film Apple of My Eye, featuring Burt Reynolds and Amy Smart."
Q. Why do you like volunteering at Gentle Carousel?
"As a Gentle Carousel volunteer for over two decades, I enjoy working with all of the volunteers who help make the magic happen... from Operation Shoebox who sew hundreds of stuffed plush horses for the therapy horses to leave on hospital beds to the educators who help with our literacy programs, everyone who supports the charity with their own talents and generosity."
Q. What was your organization's biggest challenge last year, and how did you learn from it?
A. "As a 501(c)(3) nonprofit charity, one of the biggest challenges last year was financial. Gentle Carousel had to cancel our main 2020 fundraiser, and many of our sponsors had financial hardships with their businesses.
The therapy horses were also unable to do in-person hospital and hospice visits, so the horses encouraged patients through windows using iPads to talk back and forth. In addition, they sent baskets of stuffed plush horses into the locations that were on lockdown.
We also used FaceTime to contact children in hospital care with their favorite therapy horses.
When libraries closed, we set up a studio in the farmhouse so the horses could share stories with children online.
We plan to keep many of the programs we started during 2020. For example, when children go home from the hospital, the horses will continue to check in on them using FaceTime."
Q. What would you like to see for Gentle Carousel in the future?
A. "We would like to continue serving our community and those in need across the country. Finding sponsors to support the work of the therapy horses will help the charity continue into the future."
"Your compassion is a great reflection on the State of Florida." Rick Scott, Previous Governor of Florida
Gentle Carousel Miniature Therapy Horses have been featured on:
National Geographic, Animal Planet, USA Today, CNN, TIME, Newsweek, Today Show, Woman's World, NPR, American Profile, Inside Edition, Access Hollywood, Fox News, CBS News, ABC News, PBS, AARP the Magazine, NBC News, The Huffington Post, BuzzFeed, Simply Pets Magazine, Business Insider, Daily Mirror, Animals and You, Blaze, People Pets, Reader's Digest, The Dodo, Dogster, Daily Mail, Little Things, Closer, The Martha Stewart Show, New York Daily News, Country Magazine, Univision, AP, Slate, TMZ, Southern Living Magazine, Daily Telegraph, All Creatures/Guidepost, iHola!, Best Friends FurEver with Kel Mitchell (CBS), Woman's Day, In Touch, New York Post, LA Times, MSNBC, The CW, Telemundo, The Hill, Parade Magazine, People Magazine... and many more.
Gentle Carousel Miniature Therapy Horse Awards:
Certificate of Commendation for valuable contribution to the Alachua County Sheriff's Office
Outstanding Contribution To Literacy Award from the Alachua County Literacy Network
More about the Gentle Carousel's Reading is Magic program
This summer, Gentle Carousel's Reading Is Magic will bring fun, interactive literacy programs to the Ocala Downtown Market pavilion on Thursdays at 10 am. Each week will feature a different book and the actual equine character from that book for children to meet. Music, activities, and the joy of horses... It is going to be a great summer in the Horse Capital of the World®. There is no charge to attend the program.
"Gentle Carousel Therapy Horses. Your Reading Is Magic program and volunteers are heroes every time they walk into a school or library. Using little miniature horses to inspire young children to read is the most creative. Congratulations on your wonderful charity, spirit, and service to your community. My best to you all." Bill Bennett/ William J. Bennett, Former Secretary of Education
The Bottom line
It was more than evident after attending the reading program and learning more about the miniature horses that Gentle Carousel is about kindness, comforting, and changing lives.
I'm so glad my boys got to experience some of the magic.
Debbie's one-liner response to the question, "What is Gentle Carousel's business philosophy?" provides an encouraging place to conclude.
"We have seen over and over again," she noted, "in the worst of times, you see the best in people."
Want to know more about Gentle Carousel or buy one of their books featuring a miniature horse? Call 352-226-9009, email gentlecarousel@gmail.com, or visit gentlecarouseltherapyhorses.com.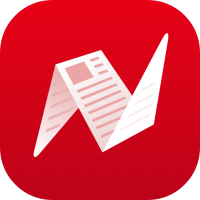 This is original content from NewsBreak's Creator Program. Join today to publish and share your own content.