The Citizens' Circle Splash Pad in Ocala, FL, Presents Good, Clean Fun with Extra Amenities.
Citizens' Circle Splash Pad is located in Ocala's Downtown outside Ocala's City Hall.
Its address is SE Osceola Ave, Ocala, FL 34471.
My son and I unexpectedly found this sweet Ocala splash pad after visiting the Ocala Downtown Market and before attending a Marion County Babywearers meeting.
We found out the splash pad is open from sunrise to sunset and features an enticing red and white star design with multiple jets sprouting water towards the sky.
My preschooler appreciated the jet patterns that changed from high to low. He also was a fan of the lowly positioned button, allowing him to power on the Citizens' Circle Splash Pad with ease.
Other highlights at the Citizens' Circle Splash Pad
Surrounding the Citizens' Center Splash pad are numerous benches, cafe-style seating, and tables under umbrellas, Adirondack chairs, and trash bins.
You can even host a mini civics lesson with your tot since the splash pad sits in front of the City Hall and flagpole.
Or have an art chat about the metal insect sculpture.
"I liked the button and the jets shooting high." Liam, age 3
Compared to other nearby splash pads in Belleview and Marion Oaks, Ocala's Citizens' Circle presents a welcomed simplistic change. You won't find any fancy mushroom structures with cascading waterfalls here. And that's okay!
But you will find various jets squirting water from the ground - all any kiddo needs on a hot day.
More to know before you go to the Citizens' Circle Splash Pad in Ocala
We checked out the splash pad at 10:30 on a Friday, and there was no one there. But friends have told me it gets crowded as the day goes on.
Like the other splash pads, visitors will find free parking and public restrooms nearby.
After cooling off in the splash pad, you could check out Market Park, a pocket playground with a tractor-themed play structure and three-seater carousel swing.
The Lowdown
So if you are looking for something to do in Downtown Ocala, check out the Citizens' Circle Splash Pad and other Ocala family attractions - like the playground and Downtown Market - nearby.
Our verdict: The Citizens' Center Splash Pad in Ocala, FL, is a great place to visit with your kiddo on a hot summer day.
See ya there!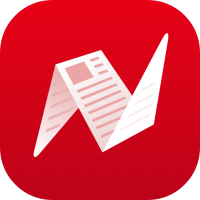 This is original content from NewsBreak's Creator Program. Join today to publish and share your own content.