I discovered that running is like a rough draft: It's messy and difficult when you first start, but it's worth the effort and gets better with time.
Photo by RUN 4 FFWPU/ Pexels Running a 5k.
In my younger days, I played goalie for Southern Methodist University, and even though goalies don't run much on the field, a lot of fitness goes into those dives, flips, and kicks.
I became uber obsessed with fitness, and before I knew it was running 6 miles per outing!
Fast forward to life with two boys under five and managing my own Ocala-based freelance business and, let's just say, running wasn't at the forefront of my mind.
Now my life involves a lot of sitting and typing like a crazy woman, as well as carpooling, playing ninjas, doing laundry, and cleaning up various bodily fluids.
I don't have time to list all that I do (you mamas out there know), but before nine months ago, running wasn't one of them.
Like many parents with young children, exercise got pushed off, okay steamrolled off, my to-do list.
A few months ago, I felt burnt out, exhausted, and was sick of snug pants. I knew it was time to make a change.
"But how?" I wondered. You work full time from home, take care of the kids, do the housework, handle the finances….
I found myself making excuses once again.
So in the midst of one of those rants, I stopped, put on my running shoes (note that I kept on my pajama pants), went to Liberty Park, and ran.
You got me, it was a brisk walk, but I went out and started.
From there, it took off.
I created a list of Ocala Florida 5Ks, downloaded RunKeeper, and started their 5K training program.
This handy app not only recorded my distance and offered advice on running, but it had a virtual personal trainer who talked me through timed interval workouts.
Before downloading it, I didn't push myself, but this trainer, even though only a voice, did.
So much so that I found myself repeatedly saying, "You're lucky you're in my phone lady." (I confess: the word "lady" wasn't always used.)
As I continue running the streets of Kingsland Estates in Ocala, Florida, I realize running not only positively affects my health; it influences my writing, too.
Here's how:
1. Running helps me set writing goals.
Goals. We all know we need them, but according to a Harvard Business study, only 3% of MBA graduates surveyed had clear and written goals, 16% had unclearly defined goals, and a whopping 84% didn't have any goals at all.
Get this, a follow-up study found that the 3% who had written and clearly defined goals made up to 10 times more than the 84% who didn't.
Yes, you read that correctly — ten times MORE!
How does this relate?
When I tackled running again, I wrote down my goals.
My first was to run half of a mile without stopping. For you long-distance runners out there, bear with me, I needed to start somewhere.
For motivation, I watched the flick Britney Runs a Marathon about an overweight woman who gets her life together by, you guessed it, running a marathon.
The movie talks a lot about setting and completing small goals, and this lesson carried over from running to writing. All those tasks I had been putting off, I finally started writing and designing goals around.
And just like that first run, I began completing these small writing tasks, then moving on to bigger ones.
For example, I started to write an extra 100 words a day and then went to 200, 300, 400…
I also set pitching goals.
Again, I started small: Pitch one national publication a month.
Sure, I'm still waiting for a reply, but running also encourages me to never give up.
You know when you're writing, and the screen goes blurry, your thoughts become fuzzy, and you get to the point when your words sound like Charlie Brown's teacher?
Before I got back into running, this happened regularly.
After running again, my thoughts became clearer.
Research backs up this phenomenon: An animal study conducted in The Journal of Physiology, showed running, particularly long-distance running, increased cell growth.
I'm no scientist, but I will say that I write way more productively after running than after stuffing my face with a brownie Sunday. Just saying!
2. Running gives me the energy to write more.
Photo by Pixabay/ Pexels Running at sunset.
Energy. I look back at the days when I had so much of it. Now with two kids, a job, a house, bills, again, I won't bore you with the details of modern parenthood. But my energy is not what it once was - unless I run.
Seriously. Running increases my productivity levels in more ways than I can count. Instead of one article, I'll write two, and then I'll even clean the playroom.
Have you seen my playroom?
Running is my miracle drug.
My biggest concern about starting my running routine was TIME.
"I don't have enough time as it is; how can I find time to run?" I thought.
A great mentor once told me that's it all about perspective. Yes, running takes time, but that's not necessarily a bad thing.
I've found that the best time to run is when I can't think or write anymore.
I force myself to take a break and go for a jog. Sometimes it's 40 minutes, sometimes it's 20 but whatever time I "lose" running, I get back in productivity.
3. Running reminds me that I am a beast to be reckoned with, and anything is possible.
Photo by Philip Ackermann/ Pexels Running in the park.
Most importantly, running makes me feel better about myself. But don't take my word for it; studies prove that physical exercise improves self-confidence.
And as a writer, confidence is vital.
I run a successful Ocala-based freelancing business, but I still get rejected All. The. Time.
And although I have numerous positive testimonials that carry me through, I also receive criticisms.
My ego has been beaten so much that Rocky ain't got nothing on me.
Writing is not for the fair-hearted, and imposter syndrome is very real. But the confidence built while running carries over to other facets of life.
Running not only profoundly benefits me. It helps my children, my husband, my friends, my house, AND my writing.
For this busy freelancer, running is well worth the effort.
What about you? Has running positively impacted your career? Tell me about it in the comments below.
Follow me to see more articles like this.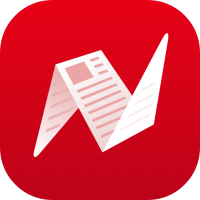 ...