The first time I saw Harvey Weinstein in person, he was buying ice cream in a Haagen Dazs shop in the famous Croisette in Cannes during the Cannes film festival. He was in the small ice cream shop with his bodyguard but seemed approachable.
I was a young student and there was nothing I wanted more than to have my film produced by someone. Too young and eager, I approached him and asked Mr Weinstein whether he was keen in producing films directed by women, he replied yes, that he actually did support many female filmmakers.
Next, I wanted to ask him if I could send him my script but I didn't have the courage. I felt I was invading his own privacy and bothering his ice cream moment so that was it, I told my classmates at the time who were all really impressed with me talking to Harvey Weinstein as they also had film projects they wished could be produced by Miramax.
That afternoon, I did have a meeting with another producer, Agustin Almodovar from Spain, who actually took the script back to Madrid to read. He was way more down earth and I remember telling him I had met Harvey Weinstein that morning, he told me: he believes he is God.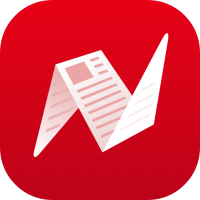 Maybe Agustín Almodovar was right. On the other hand, no person belives he is "God" unless others give him that status and for years many famous actors or directors who worked with him used to wax lyrical about Mr Weinstein in interviews, Quentin Tarantino one of them. But so did Meryl Streep who referred to him as "God"during an acceptance speech at the Academy Awards for her performance in "The Iron Lady", and like them many others who looked like they were all best friends with Harvey Weinstein.The list includes people outside the film industry such as Hillary Clinton or Michelle Obama who described him as "a wonderful human being, a good friend and just a powerhouse".
How little, if anything, the high and mighty of the film industry knew about the person they claimed was wonderful. In fact, some of the sexual assault incidents he is now facing in L.A allegedly occurred during Oscars week,when everybody who is somebody in the film industry probably patted on his back in adoration as the films he produced throughout the years were never-ending contenders before the #MeToo movement brought him down and put an end to his career.
Forward to yesterday, the now convicted rapist appeared in an L.A court in a wheelchair with an ill-fitted face mask, looking pale, frail and a complete shadow of his former self. He spoke only to say "thank you" to judge Sergio Tapia, a well-known judge in the Latino community of Los Angeles, who wished him good luck as the hearing ended.
After almost one year in prison in New York where he is serving a 23-year jail sentence after a jury found him guilty of raping an aspiring actress in 2013 in a Manhattan hotel room and forcibly performing oral sex on a TV and film production assistant in 2006 at his Manhattan apartment, he was finally extradited to L.A.
In Los Angeles he is facing 11 counts of sexual assault relating to alleged incidents with five women. The incidents are said to have occurred in hotels in Beverly Hills and Los Angeles between 2004 and 2013, and if convicted he could serve a maximum sentence of 140 years.
The terms of Weinstein's extradition require that his trial begin by November, and his lawyer Mark Werksman said Mr Weinstein had yet to waive that right. However, it would be highly unusual for the trial to begin that quickly.
Weinstein maintains his innocence and has pleaded not guilty to the charges in L.A, he contends that any sexual activity was consensual.He is also appealing his New York conviction and seeking a new trial.
He would never have imagined back in the days when he was the king of Tinseltown and was welcomed everywhere in the prestigious Cannes Film Festival where he was also king of La Croisette, that his once priviledged life would be turning into a script he would never have produced with a convicted rapist as the lead character.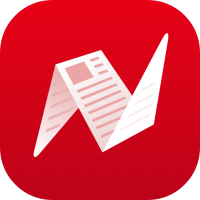 This is original content from NewsBreak's Creator Program. Join today to publish and share your own content.