Andrew Kinyon was only 29 years old when he was murdered at 1367 Grant Avenue in the early morning hours of Saturday January 22, 1972.
Even though almost half a century has gone by, the pain has never left his family, Andrew has been described as "a devoted son to his parents, a kind and loving husband, and a doting father to two young children"
His daughter was only 7 when he was murdered and his son, Jon Kinyon, was 9 years old. Growing up without their beloved dad, left them with a sense of grief and staggering loss made worse by the fact that the person responsible for the murder, never faced justice for his crime.
Today, the family of Andrew Kinyon, formally requested the San Francisco Police Department (SFPD) that all physical evidence and all records of any kind regarding Andrew Kinyon's case, be preserved and not purged from what the SFPD considers a cleared/closed cold case file.
The family says they are making the request based on what they consider "gross misinformation provided to Mr. Andrew Kinyon's family"
Speaking to NewsBreak, his son Jon Kinyon says that they want to preserve the evidence in his dad's murder cold case and that they want "a full and complete investigation, not a sweep this under the rug response"
Our family believes there is a smoking gun or two buried in the case file and we're going to attempt to finally access this info, said Jon Kinyon
According to the family, since the murder, they have not been reassured that all avenues have been investigated to build a case and prosecute the person responsible for the murder of Mr. Andrew Kinyon.
Indeed, the family claims that not long after the murder, they were informed by an SFPD inspector that homicide detectives were convinced that "Eugene Santore" was responsible for Mr. Andrew Kinyon's death, but without more evidence there was not much the police could do.
In 1984,the same inspector notified the family that "Eugene Santore" (Eugene"Geno"Richard Imbrogno) had been convicted and incarcerated for a similar crime and that Mr. Andrew Kinyon's family should take comfort in the knowledge that the man was in prison.
However, the family claims this was never the case and that Eugene Imbrogno had never been in prison, nor had any charges ever been filed against him for a crime similar to murder.
In fact, Eugene Imbrogno actually died in 1984 and the family was never notified of his death. To add insult to injury, for over 30 years they were led to believe the man was alive and in prison.The day they found out he had died, the emotional damage was devastating.
Mr. Andrew Kinyon's relatives have also repeatedly requested to have DNA tests done on the suspect's knife and boots, but these requests were always denied.
In August 2020, following a request to review the cold case file in its entirety, they were told that a court order would be required and that no additional information could be provided to the family.
They were then notified, that at some point in 2018, and without the knowledge of Mr. Andrew Kinyon's family, his cold case had been closed by SFPD. Eugene Richard Imbrogno, Jr. has been named by the as the person responsible for the murder of Andy Kinyon, even though the family strongly believe there were at least two accomplices to this murder who still have not been named.
His son has been fighting for years to bring justice to his father and in 2012 he launched a cold case website that he says brought in a lot of tips and background on the suspect in the murder.
The family has also launched an online petition for this case evidence to be preserved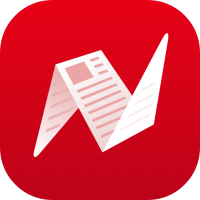 This is original content from NewsBreak's Creator Program. Join today to publish and share your own content.