San Francisco teen drivers and their parents are invited to attend a "Start Smart" free class about traffic safety aimed at new drivers or soon to be drivers. The two hour class focuses on the responsibilities of newly licensed drivers and parents , the Graduated Driver License program, and collision-avoidance techniques.
Participants will get very useful advice on safe-driving habits, tips to avoid collisions, and parental roles and responsibilities that will no doubt help them as they embark on a life long driving journey.
The number of young drivers involved in traffic collisions in the last decade could have been reduced in some instances by eliminating high-risks road behaviors. Despite safer vehicles, good roads and plenty of driving programs available, the best way to avoid collisions is to know your responsibilities on the road and always drive responsibly.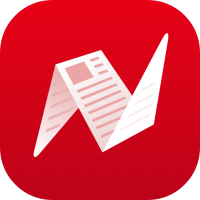 A "Teens and Speeding" report by the Governos Highway Safety Association (GHSA) and conducted in partnership with Ford Motor Company Fund, found that from 2015 to 2019, teen drivers and passengers (16-19 years of age) "accounted for a greater proportion of speeding-related fatalities (43%) than all other age groups (30%). During this five-year period, 4,930 teen drivers and passengers died in speeding-related crashes".
The report also found that "the youngest drivers (16- and 17-year-olds) had the highest percentage of fatal, speeding-related crashes resulting in roadway departure (71%), with the rate declining as drivers age".
In California, 979 teen drivers and passengers died on road traffic incidents during that period and of those, 453 were related to speeding. Texas was the state with the highest teen driver and passenger fatalities with 1,212 deaths out of which 534 were speed related.
Unfortunately, California came second in the list and the District of Columbia last, with 5 fatalities reported.
The statistics show that teenagers can be extremely careless drivers, and by being reckless they not only put their life at risk but the lives of others on the road as well.
The GHSA study says about teen attitudes to driving,
In addition to having higher death rates, teen drivers pose a greater danger to others on the road. They pose the highest risk of death to their passengers, occupants of other passenger vehicles and non-vehicle occupants such as pedestrians and cyclists.
Traveling at higher speeds or at speeds too fast for conditions reduces the amount of time drivers have to react to unforeseen dangers such as loss of control on slick pavement or a child or deer running into the road. Teen drivers are in the early stages of gaining the experience needed to recognize and get out of dangerous situations, which makes speeding even more risky.
So if you are a teenager who lives in San Francisco , don't miss this great opportunity to polish your road safety techniques.
During our youth, we have all suffered the consequences of thinking we know it all when we really don't. Nobody becomes a good driver overnight, for that we need experience and a lot of patience too so this two hour class is perfect to always be safe behind the wheel.
How to register for the "Start Smart" free class
Contact the CHP San Francisco Area Office to confirm your registration.
Call (415) 557-1094 and ask to sign up for the next available "START SMART class."
Class will take place on July 14th, 6:00 pm to 8:00 pm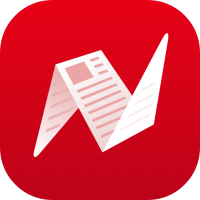 This is original content from NewsBreak's Creator Program. Join today to publish and share your own content.