There is no question that the lack of in-person learning during the 2020-2021 school year, has played havoc with the education of many San Francisco students, not only that, many students struggled with mental health issues for the first time, and feelings of isolation from the lack of support by the school community.
So despite Delta variant concerns which the San Francisco Department of Public Health (SFDPH) is carefully tracking, Centers for Disease Control and Prevention (CDC) have confirmed that research proves that vaccines are extremely effective in preventing infections and transmissions against this strain first detected in the United States in March 2021,
studies suggest that the current authorized vaccines work on the circulating variants. Scientists will continue to study these and other variants.
Considering that San Francisco vaccination rates are among the highest in the nation and the world, SFDPH predicts that "schools will have to implement fewer of the COVID-19 prevention and mitigation measures used successfully last school year"
Their reason is that the "the vast majority of school-age children with COVID-19 contracted it from an unvaccinated adult in their household. When the adults in their lives are fully vaccinated, children are less likely to get COVID-19".
The effectiveness and availability of COVID-19 vaccines in San Francisco, have drastically driven down case rates, and community spread in the city. In the school community, even during the height of the winter surge, there were less than five cases of COVID transmission with in-person learning among 48,000 students and teachers .
SF Health Officer and Director of Disease Prevention and Control for the SF Public Health Dr. Susan Philip,has cleared all doubts regarding SFDPH position when it comes to school reopening,
"I urge school administrators, teachers, staff, and families in San Francisco to work together to prepare for full classrooms for all grades next school year. We look forward to seeing students, teachers and staff fully return to school in August."
In May, before the June 15 California reopening, the Association of Bay Area Health Officials said via statement that schools are safe when appropriate measures are in place,
In the Bay Area and throughout the state, many factors indicate that the consequences and risk of classroom transmission were low to begin with and have decreased even further as community case rates have fallen. There are high rates of vaccination among people at increased risk of severe disease – including older adults and those with high risk of medical complications. Children 12 and older are now eligible for vaccinations, and there is low overall community prevalence.
According to Dr. Susan Philip, San Francisco schools should prioritise full in-person enrolment considering the low case rates and high vaccination rates,
I am prioritizing indoor masking over physical distancing to ensure a safe return to school for all our children, said the Health Officer
So what can students expect for the new academic year starting August 16?
Mask will be required indoors, hand sanitisers will be widely available, windows will stay open wherever possible and portable air cleaners will be used to increase ventilation. Also, all students, staff and families are encouraged to get vaccinated if they haven't already done so.
Nationwide, CDC,is also clear that their priority is for a safe return to in-person learning in the fall for all students.
Students benefit from in-person learning, and safely returning to in-person instruction in the fall 2021 is a priority, says CDC
For those who still need to get vaccinated, Pfizer, Moderna, and J&J vaccines are still widely available throughout San Francisco.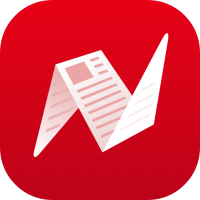 This is original content from NewsBreak's Creator Program. Join today to publish and share your own content.