Good news for local ballet lovers, this Saturday July 10, tickets will go on sale at 12pm for the return of the San Francisco Ballet to live performance after many months of digital programming.
The local ballet company was the United States first arts organization to cease live performances due to the Covid-19 pandemic. SF Ballet launched a digital season last January with A Midsummer Night's Dream, which closed the 2020 Season after one performance before city-wide shutdown.
Nevertheless, eager fans will have to wait till August 13 and 14 to enjoy the two-performance program that will grace the stage at the Frost Amphitheater.
San Francisco Ballet has confirmed that "Starry Nights: SF Ballet's Return to the Stage will feature George Balanchine's transcendent, luminous Serenade, set to a soaring Tchaikovsky score, and Helgi Tomasson's elegant and sleek The Fifth Season, set to music by Karl Jenkins. Danielle Rowe's powerful For Pixie, set to the music of Nina Simone; Balanchine's spirited Tarantella, set to Gottschalk; and to-be-determined pas de deux round out these brilliant summer evenings of ballet's stars under the stars.
SF Ballet Artistic Director Helgi Tomasson, said via statement,
We are thrilled to perform at Frost Amphitheater after many months of on-screen dance. Starry Nights is a celebration of our dancers' resilience and a symbol of gratitude to the community that has ushered us through this remarkable time. It is time for us to be back on stage, under the stars, doing what we do best
San Francisco Ballet current artistic director, Helgi Tomasson, has been praised for his 37 years work with the company. He announced in January, that he will be leaving his post by mid- 2022. During his tenure, Tomasson created 50 works as its principal choreographer, including the highly successful 2018,Unbound: A Festival of New Works.
SF Ballet, one of top ballet companies in the United States and currently presents more than 100 performances annually, both locally and internationally. The company currently enjoys an international reputation as one of the preeminent ballet companies in the world.
The company was founded in 1933, and it was the first company to put on stage the Swan Lake and Nutcracker in the country, as well as the first 20th-century American Coppélia.
After a long lockdown and San Franciscans finally seeing light at the end of the tunnel, let's all remember that we all need the arts in times of crisis and that "Life may not be the party we hoped for, but while we're here we should dance"
Tickets information:
Tickets to Starry Nights: SF Ballet's Return to the Stage range from $50–$225 and may be purchased via Stanford Live's webpage beginning July 10 at 12 pm PDT.
Tiered presale access begins on July 7 at 12 pm PDT for select donors and subscribers.
Contact Ticket Services at 415-865-2000 or via email at tickets@sfballet.org,
Starry Nights will be held August 13–14 at 7:30 pm PDT at Frost Amphitheater, located at 351 Lasuen Street on the Stanford University campus.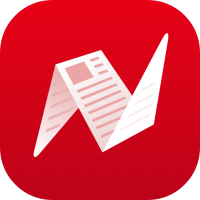 This is original content from NewsBreak's Creator Program. Join today to publish and share your own content.