The San Francisco Unified School District (SFUSD) is currently preparing for a full return to in-person learning for all students on August 16.
One of the things they are working on is ensuring they offer general education transportation services to K-8 students, however for the time being, only 43 schools will be covered for students in grades K-5 attending one of 29 Elementary Schools, or one of seven K-8 schools and grades 6-8 attending one of seven Middle Schools
They have also confirmed that for the academic year 2021-2022, SFUSD student ridership cards will be required to enter and exit the general education school bus and that "those students approved for ridership will be issued a student ridership card, which will ensure that students arrive at their destinations safely. When students scan their card on the bus reader upon entry and exit, families will be able to track their student on the family app".
As for bus routes, they are all located close to focal students,
Bus routes are located close to focal students, prioritizing stops near public housing, transitional housing, and areas of the city with high concentrations of students who are eligible for free or reduced-price meals,says SFUSD
Families who wish to request general education transportation services have until July 16 to apply for services.Once the deadline has passed, the application form will remain open so families can request services throughout the year as long as there is space available. The plan is to add more riders throughout the school year.
SFUSD staff will use the Board's transportation policy guidelines to select students who will be offered transportation services.
Still, and due to capacity limitations, the district won't be able to accommodate all families who request services for the Fall even if they apply by the deadline. Therefore families are also encouraged to look for other transportation alternatives, including the Free Muni for all Youth program expansion.
This initiative announced on June 10 by the City and the San Francisco Municipal Transportation Agency (SFMTA), allows all San Francisco youth 19 and under to ride Muni free of charge, without having to apply.
The program will conveniently begin August 15, one day before students return to in person learning in the fall, and authorities are expecting that it will have a positive impact on local working families, as well as the more than 100,000 youth across San Francisco who are expected to use the service.
According to SFUSD, 50% of elementary school children commute by family car, 25% walk, 10% take public transit, and 10% use yellow school buses.It is middle and high schools students the ones using public transportation more frequently than elementary students, with over 50% of high school students taking public transportation.
Those families whose children already have transportation included as part of the child's IEP, do not need to sign up for general education transportation.Instead, the district has confirmed, the Transportation Department will reach out to them directly, "they will also notify all families requesting general education transportation services whether their request has been approved or denied".
SFUSD families should review the schools with available transportation before applying . Please remember that if your child is approved for ridership on an SFUSD bus, COVID-19 health and safety protocols will still be in place.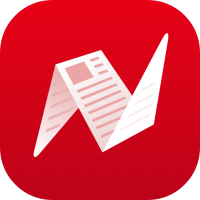 This is original content from NewsBreak's Creator Program. Join today to publish and share your own content.