Aware of the negative impact that school closures have had on the overall well-being of San Francisco students during the COVID-19 pandemic, and particularly so on students from low-income and immigrant families, the City has announced that $15 million of the budget will be invested in addressing learning loss.
The goal is to broaden academic support, including high-dose tutoring, social-emotional learning, and literacy.
The City has confirmed that the San Francisco Unified School District (SFUSD) is currently studying the impacts COVID-19 has had on the development of San Francisco's children and youth, and once they identify which specific areas of learning were significantly affected, the money will be allocated accordingly.
Mayor London Breed commented via statement,
With the significant investments in education we made last year, we knew that it was critical for our City's most vulnerable students to have the necessary resources to excel during the pandemic. As students prepare for a fall return to the classroom, it is more important than ever to continue investing in their education and continue working to close the widening achievement gap. I want to thank DCYF, the Recreation and Park Department, the Library, and our community partners for all the work they have done to support San Francisco students throughout this past year.
San Francisco's public schools have also been suffering the consequences of the lockdown, district officials said that San Francisco Unified School District (SFUSD) lost 700 students during this school year, in addition to a decline of 1,000 recorded at the beginning of the year. A significant drop in student enrollment which could result in an important economic loss in state funding.
San Francisco District 9 Supervisor Hillary Ronen commented,
This $15 million investment by the Mayor's office will help jumpstart our efforts to aggressively expand enrichment and academic success services for students and families in SFUSD, and stem the educational and mental health impacts that students endured under distance learning. SF RISE is an ambitious undertaking that will require continued investment from local and state government and our philanthropic partners, but one that we must achieve if we are to do right by our children, educators, and families.
Supervisor Myrna Melgar has stated that the investment will expand the data-proven success of the community-school model across the city, "If we took away anything from the past 15 months, it is that nothing is impossible with swift thinking, creativity, and collaboration. We must not only restore what was lost academically, but ignite our children's love for learning again through educational support, arts and recreation, and wrap-around services not just for the well-being of our students, but their families as well".
During the 2020-2021 school year, the Community Hubs Initiative, provided in-person support for distance learning and out of school time activities for San Francisco's highest needs children and youth, serving nearly 3,000 students at 78 locations all over the City.
San Francisco public school students are expected to return for in-person learning five days a week on Aug 16th. This past spring most of the public elementary schools opened but by fall, all SFUSD schools including high and middle schools, will welcome students back into the classroom.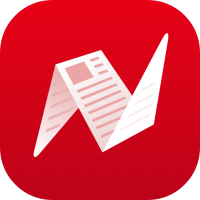 This is original content from NewsBreak's Creator Program. Join today to publish and share your own content.