Good news for San Franciscans missing the wonderful panoramic views over the city and the San Francisco bay that the iconic Coit Tower in Telegraph Hill offers, the column is welcoming back visitors from today, Thursday, June 17.
They will resume selling tickets for elevator rides to its observation deck, where you can enjoy 360-degree views of the City and the Bay on a clear day and lets you know what it would look like to live inside a cloud on a foggy one.
Mayor London Breed announced the good news yesterday via her Twitter account,
Starting tomorrow, Coit Tower will once again be open for visitors for the first time in 15 months!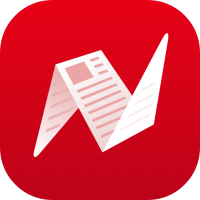 Via statement she added, "From its panoramic views to the Depression Era frescoes painted on its walls, Coit Tower gives visitors a glimpse of the City's breathtaking beauty and the resilience of its residents. I'm thrilled to open this beloved landmark to the public again."
Indeed as Mayor Breed has said, the 210-foot welcoming beacon, hasn't seen a visitor for 15 months as health orders shuttered the National Historic Site March 15, 2020.Before closing it was receiving an average of up to 1,500 visitors a day.
Coit Tower is a special place—not just for tourists but locals who want to see their city in a new and awe-inspiring way. We're grateful to be able to provide this experience to visitors again,said San Francisco Recreation and Park Department General Manager Phil Ginsburg.
Coit Tower was completed on October 8th, 1933 and it was designed by Arthur Brown, Jr, it houses the largest "Depression Era" art collection in the U.S.
Inside the tower's base,there are 26 murals painted in 1934 by a group of artists employed by the Public Works of Art Project, a precursor to the Works Progress Administration (WPA), and depict life in California during the Depression, visitors can admire these murals for free. The largest fresco out of the 26 is Maxine Albro's California Agriculture, it measures 10 feet by 42. For the time being, guided tours of the artwork will be limited to six people at one time.
The simple fluted tower is named for Lillie Hitchcock Coit, a famously eccentric patron of the City's firefighters. Coit died in 1929, leaving a substantial bequest "for the purpose of adding to the beauty of the city I have always loved."
The funds were used to build both the tower and a monument to Coit's beloved volunteer firefighters, in nearby Washington Square.
Coit Tower opens everyday of the week at 10 a.m. and closes at 6 p.m. The gift shop and café kiosk will also re-open today.
Please note that Masks are still required during the elevator ride.
For more information, visit Coit Tower online.