San Francisco has experienced a rise in shoplifting in recent years, there are many factors that force someone to steal such as homelessness, substance addictions, or the dire economic situation many people are still experiencing due to the COVID-19 pandemic.
However, critics also point towards the relaxed city laws when it comes to shoplifting. The state of California passed a ballot measure in 2014 named Proposition 47, which deems any nonviolent theft of items worth less than $950 a misdemeanor, instead of a felony.
So when an astonishing shoplifting video was posted on Twitter yesterday by KGO-TV reporter Lyanne Melendez, people in the Bay Area were not really that surprised, as many commenting on the video said the theft is just another example of San Francisco everyday retail shoplifting.
Lyanne Melendez said on her Twitter account,
"This just happened at the @Walgreens on Gough & Fell Streets in San Francisco. #NoConsequences."
The shoplifter is seen stealing items from a store without a care in the world. He literally couldn't care less about the security guard who is seen filming him and later, off camera, tries to grab the bag of the shoplifter who manages to exit the store with the stolen goods riding his bicycle.
This incident happened at Walgreens on Gough and Fell street but Walgreens all over San Francisco have been the target of many shoplifters in the last year, the company has now permanently closed 17 of its stores. Data from the San Francisco Police Department revealed that 18 Walgreens stores in San Francisco saw 94 incidents of theft between Sept.1 and Dec. 31, 2020.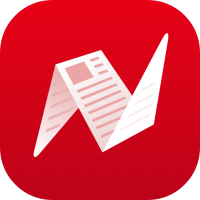 Employees or even security guards, as we can see on this video, many times don't intervene for fear of being attacked by the thieves.
The situation has gotten so bad that even the San Francisco District Attorney's Office has addressed the rampant shoplifting at the city's Walgreens. Deputy District Attorney Matthew Donahue commented that shoplifitng was as a reflection of "a lot of the issues we're facing as a city: homelessness, poverty, drug addiction.
what is Proposition 47?
Proposition 47 recategorized some nonviolent offenses as misdemeanors, rather than felonies. In California law, a misdemeanor is defined as a crime for which the maximum sentence is no more than one year in county jail. On the other hand, a felony is defined as a crime that carries a maximum sentence of more than one year in custody and a potential fine of up to $10,000.
The crimes affected under Proposition 47 include shoplifting and grand theft, where the value of property stolen does not exceed $950 . It also includes receiving stolen property, where the value of the property does not exceed $950. Forgery, where the value of forged check, bond or bill does not exceed $950. Fraud, where the value of the fraudulent check, draft or order does not exceed $950, and writing a bad check, where the value of the check does not exceed $950.