To honour over half a century of San Francisco Pride, today at 11 am PDT San Franciscans can join the LGBTQ Pride Month Kickoff and Flag Raising in person with Mayor London Breed and special guests on the steps of City Hall. Those who can't attend can watch the livestream from the comfort of their own homes.
During the event, there will be special performances by Breanna Sinclaire and San Francisco's Official Band - The San Francisco Lesbian/Gay Freedom Band.
Special guests include SF Pride Grand Marshals, Senator Scott Wiener, Supervisor Rafael Mandelman, Imani Rupert-Gordon -Executive Director of NCLR, and more.
Co-Hosts include SF Pride, San Francisco Mayor's Office and Office of Protocol, and San Francisco Office of Transgender Initiatives.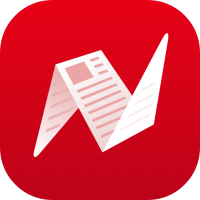 The city is coming together to celebrate San Francisco LGBTQ community and there are plenty of events in June to share your Pride in the LGBTQ community and the City of San Francisco.
Friday and Saturday this week, there will be the first-ver SF Pride Movie Nigts at Oracle Park. On June 25, Trans March will take place and they are planning both in-person and online events.
Last Friday, the most-recognized symbol of Gay Pride, and the only known remnant of the original rainbow flags that first flew in San Francisco's United Nations Plaza at the "San Francisco Gay Freedom Day Parade" in 1978, finally came back home donated by the Gilbert Baker Foundation.
Throughout Pride Month, there is also a Pride Flag pop-up art exhibition at Harvey Milk's former camera shop at 575 Castro Street. "In Their Own Eyes" celebrates the community of different Pride flags that have been created since Gilbert Baker first made the Rainbow Flag in 1978.
The origins of the world renowned San Francisco Pride celebrations date back to June 1970, when a small group of LGBTQ people marched down Polk Street to mark an event called "Christopher Street Liberation Day."
They were commemorating the one-year anniversary of the Stonewall riots on Christopher Street in Greenwich Village, New York City. Those riots originated when a police raid in a gay club called 'Stonewall Inn' turned violent leading to six days of protests that served as a catalyst for the gay rights movement not only in the United States but all over the world.Before the riots, LGBTQ people in the United States, used to hide their sexual orientation but from that moment on, the community started to be proud of being out of the closet and celebrated their own individual freedom and diversity.
The solidarity San Franciscans showed fifty one years ago in the form of small gatherings, have now evolved into the beloved San Francisco Pride, a globally famous celebration in a city that has been at the forefront of the LGBTQ equal rights movement for over half a century.
Visit SF Pride for a complete list of event during Pride 2021