Mohammed Nuru, the former head of San Francisco's Public Works department, was arrested yesterday for attempted robbery.
San Francisco Police Department (SFPD) released a statement via their Twitter account confirming that Mohammed Nuru,58, was booked on suspicion of attempted robbery and taken into custody at the San Francisco County Jail.
Authorities said the incident currently under investigation by SFPD robbery investigators occurred yesterday morning around 11:18 a.m., at the San Francisco-Marin Food Bank in the Dogpatch site.
Police officers from Bayview Station responded to an incident in the break room of the food bank where Mr Nuru is a well known volunteer. The victim told officers a man-Mr Nuru- had approached him with a knife and demanded his property.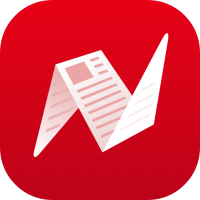 The victim, feeling scared, called the police who later detained the suspect peacefully and without incident. Authorities have also confirmed that nobody was hurt during the event.
Charismatic Mohammed Nuru, resigned from his post last year as San Francisco Public Works director after being charged with fraud and lying to the FBI in a City Hall corruption case. At the end of January, he was arrested by the FBI on public corruption charges which reflected badly on his department. At the time, San Francisco Mayor London Breed called the allegations "extremely serious".
His case is currently in the courts and he could face up to 20 years in jail if convicted on the corruption charges where prosecutors accuse him of taking thousands of dollars in gifts and cash from contractors as well as bribery.
This arrest, is no doubt another blow for the father of five and his already damaged reputation. For decades, he has been a well-connected public servant in San Francisco and before joining Public Works, he had served the city through his years-long service at a nonprofit.