Families in San Francisco have welcomed the news that all SFUSD schools will be fully open for the beginning of the school year 2021-2022 on August 16.
They are planning a full 5-day in-person return that is similar to pre-pandemic and have also confirmed that they are currently exploring possible independent and virtual study options for families, which existed pre-pandemic for unique circumstances.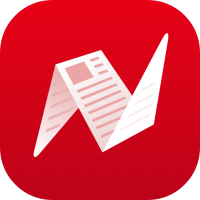 The District has introduced some new changes for the 2021-2022 academic year; they will standardize school start and end times and they are introducing new bell schedules.
Beginning next fall, every school in the District will start at one of three times: 7:50 am, 8:40 am, or 9:30 am.
As for end times, they will vary by grade level, with elementary, middle, and high schools let go at different times.
SFUSD is standardizing the length of the school day at elementary (TK-5) and middle schools (6-8). In elementary schools the day will last 6hours and 15 minutes and in middle schools 6 hours and 30 minutes.
Additionally, many schools will add a weekly early release day to carry common planning time and professional development for teachers. The District has said that "these changes will create consistency so that staff at every school have the same opportunity to prepare for and reflect on student learning".
Depending on how well these new starting times work in the new academic year, the District may change some schools' start times again for the 2022-23 school year. Particularly if they notice difficulty in students adjusting to the new start times.
The District's goals for the new year before the changes were introduced were clear and had the well being of the student as a priority.
First of all, they wanted to reduce annual transportation costs and spend that money on supporting students. According to the District these changes will save them around $3 million as the school buses will be used more efficiently than before with the new start times.
Another goal was to shift older students into later start times to bring SFUSD into compliance with a new state law, SB 328, which requires all middle and high schools to have later start times by July 1, 2022. Therefore middle schools will at 9:30 am and start high schools at 8:40 am.
To re-balance schools across the different start times, SFUSD had to move some elementary schools from later start times to 7:50 am. 
They also tried to minimise the changes for families, especially at the elementary school level.
And finally,SFUSD wanted add a weekly release day to support planning and professional development for teachers, which will offer school staff more time to plan lessons, prepare materials and support students.
As for the school care programs starting fall 2021, the District expects schools that have ExCEL/Beacon after school programs to continue providing after school care from the end of the instructional day until 6pm or for 3 hours, whichever is longer.

To view a full list of school start and end times for the 2021-22 school year online at www.sfusd.edu/StartTimesFall2021.