During a court virtual hearing on Friday morning, Harvey Weinstein lawyer, Mr Norman Effman successfully managed to once again delay his extradition to California for at leats 30 days.
He argued that Mr Weinstein is suffering from ill health and is scheduled to undergo eye surgery and a dental procedure as he has lost four teeth while serving time in jail.
The New York Judge, Kenneth Case of Erie County Court, agreed to the delay but said that Harvey Weinstein team has until May 30th to contest the extradition to Los Angeles. Provided they offer the court a new and solid argument, or New York Governor Andrew Cuomo halts the extradition which is unlikely, California prosecutors could arrange Mr. Weinstein's transfer in 30 days.
Norman Effman said; "I can tell you I intend to file and I will do it as quickly as possible"
The ailing movie mogul is currently serving a 23-year term at the Wende Correctional Facility near Buffalo, in New York State, after being convicted in March 2020. At the trial. His criminal case and the avalanche of allegations against him set off the #MeToo movement and a reckoning over sexual harassment.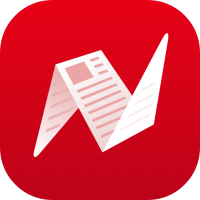 Despite his lengthy 23-year sentence, the Los Angeles county district attorney's office are keen to move forward without further delays.
In L.A , he faces several charges of rape and sexual assault, including alleged attacks on five women from 2004 to 2013.
At 69, the future looks bleak for the once king of Tinseltown and he will likely spend the rest of his life in jail. At the beginning of April, his lawyers filed an appeal against his 2020 conviction arguing that he did not receive a fair trial and received a very harsh sentence.
But even if that conviction was overturned, in Los Angeles the charges against him carry a potential prison sentence of up to 28 years in a California state prison.
Harvey Weinstein was first charged in Los Angeles in January 2020 just as his sexual assault trial in New York was starting. The charges were a blow to his defence team which at the time was led by Chicago attorney, Donna Rotunno.
When and if Harvey Weinstein is extradited to L.A , he will be held at a Los Angeles County hospital. His defence team as well as Mr Weinstein himself have always argued that any sexual activity he was involved with was consensual.
Since the COVID-19 pandemic started last March, not many trials have taken place in L.A. County and they are currently facing a backlog of trials. The strict social distancing protocols under the court's current rules mean that jury selection for the Harvey Weinstein case could be just as long and difficult as his trial.