Artyom Kim/Unsplash
Good news for local lovers of Korean food, H Mart, the largest Asian-American grocery chain in the United States, opens today in San Francisco.
There will be a VIP tea time and ribbon-cutting ceremony at 9:30 a.m. to mark the occasion, and doors will open to the public at 10 a.m. That is just for today's grand opening though as their regular hours will be 8 a.m. to 9 p.m.
The 42,000-square-foot San Francisco store will be welcoming customers at 3995 Alemany Blvd. in the Ocean View Village Shopping Center, so plenty of parking space to do your shopping and enjoy your lunch at H Mart without worrying about your car. The company has said regarding their opening today;
America's No.1 Asian Supermarket chain is opening in San Francisco. Enjoy the freshest produce, meat, seafood, Asian groceries, and housewares. Your one-stop-shop for everything Asian and more, right in the neighborhood.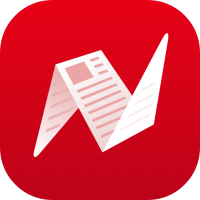 Fans of the chain , which already has two stores in San Jose and more than 90 all over the USA, say that going to this store is like going to Korea, so a perfect place to learn more about Korean culture and food.
The San Francisco store will have an impressive food hall as well as a supermarket that will make the delights of many San Franciscans who have wished for a Korean-American grocery store for a long time.
For now, there will be six vendors including the popular Daeho, and in their supermarket area, plenty of choice to satisfy anyone needs; there will have an impressive snack section, a noodle aisle, the well-known fresh seafood section, freezer aisles stocked with everything Korean you can think of; or the barchan fridges for kimchi lovers, which will also stock a high variety of side dishes. If that is not enough, there is always the houseware section.
The store will no doubt offer an opportunity to locals not only to sample delicious food but to learn more about Asian culture.
The first H Mart store opened in the neighbourhood of Woodside in Queens , New York in 1982, but the chain expanded rapidly in America . Their mission is to offer superior products, and they say that "when the time comes to make that "magical" meal... we think your ingredients had better be, better than the best"
Welcome to San Francisco H Mart and all the best of luck!