Markus Spiske /Unsplash
When some of South San Francisco Unified School District (SSFUSD) students -transitional kindergarten (TK) through fifth grade- returned to in-person learning on Monday April 19, they found a new safety protocol in the classroom.
Amongst the district plans to keep students and teachers safe, there is a new technology that according to the company that created it, can destroy 99.99% of the most common and harmful viruses and pathogens including the Coronavirus.
The 30 Arc UV-C machines from biosafety company R-Zero installed in the schools, give off 365 degrees of ultraviolet rays that can effectively eliminate COVID-19 particles from the air and surfaces. It is indeed an effective and sustainable way to sanitize the schools.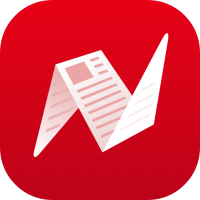 Arc UV-C machines are hospital-grade, mobile disinfection units that emit a 360-degree span of ultraviolet rays to disinfect entire rooms through the proven power of UV-C.
R-Zero , which according to their site are "the world's first company dedicated to making the spaces we all work, rest, learn and play safer", claims that;
Arc destroys harmful pathogens – including human coronavirus, influenza, norovirus and E. coli – in less than 7 minutes.
The SSFUSD used money from the Coronavirus Aid, Relief, and Economic Security (CARES) Act to buy 30 units of the machines at a cost of $500.000.
Photo courtesy of R-Zero
The SSFUSD consists of 16 schools and serves about 8,840 students.They are known for being leaders in the green schools movement so this highly friendly for the planet technology makes sense considering UV-C disinfection eliminates the need for costly chemical refills, and it is environmentally-friendly as UV-C reduces chemical consumption and exposure.
However, according to the F.D.A
The effectiveness of UVC lamps in inactivating the SARS-CoV-2 virus is unknown because there is limited published data about the wavelength, dose, and duration of UVC radiation required to inactivate the SARS-CoV-2 virus. It is important to recognize that, generally, UVC cannot inactivate a virus or bacterium if it is not directly exposed to UVC. In other words, the virus or bacterium will not be inactivated if it is covered by dust or soil, embedded in porous surface or on the underside of a surface
Artificially produced UVC has become a leading method of sterilisation , it is the one used in hospitals, airplanes, offices, and factories on a daily basis. It is also key to the process of sanitising drinking water even though some parasites are resistant to chemical disinfectants such as chlorine.
Only time will tell if these ultraviolet C(UV-C) devices installed in the SSFUSD schools will prove to be as effective as we all hope them to be in keeping children, teachers and schools free from the COVI-19 virus.