Alexander Popov/Unsplash
The City's music and entertainment venue recovery fund will begin accepting applications from tomorrow Wednesday, April 21.
They offer grants of at least $10,000 to eligible music and entertainment venues in San Francisco which have been struggling to stay in business as a result of the COVID-19 pandemic. They haven't been able to open for over a year and they are amongst the hardest hit businesses. Mayor London Breed said;
These music and entertainment venues are part of what makes San Francisco such a special place to live and visit
In order to be eligible to apply for the fund, the business must have had a Place of Entertainment (POE) permit on February 25, 2020 and they will have to demonstrate that the principal function of the business is to offer live entertainment programming on a regular basis. The venues will be able to use the grants to pay for rent, mortgage, payroll, unsecured property taxes, insurance or utility costs.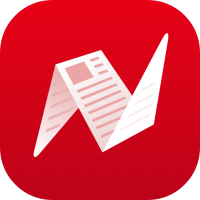 Sharky Laguana, President of the San Francisco Small Business Commission, agreed that some Bay Area venues have been forced to permanently close. He added, "Music is a central part of San Francisco's identity and history, and speaking as a musician, I don't want to even think about our City without our beloved venues. This aid will make a big difference, and help keep music alive in San Francisco"
The Venue Fund advances the Economic Recovery Task Force's recommendations to support the arts, culture, hospitality, and entertainment sector. The fund will be administered by San Francisco's Office of Small Business, in collaboration with the Controller, the Office of Economic and Workforce Development and the Entertainment Commission.
Jesse Collins /Unsplash
Members of the public can also make private donations to support these small businesses, the private donations received before the first round of grants is issued will be distributed as part of that round. Later, if more money is added to the fund by the City or via donations after the first round of grants is issued, that money will be awarded in future rounds of grants.
San Francisco's storied live music venues bring more than just economic activity to our City; they are the beating heart of our shared culture, diversity, and sense of identity" said Ben Bleiman, President of the San Francisco Entertainment Commission.
It was back in February when the San Francisco Board of Supervisors passed the San Francisco Music and Entertainment Recovery Fund, proposed in December by Supervisor Matt Haney.
From tomorrow, they will distribute $3 million to support and offer relief to cherished music and entertainment venues in order to bring back the nightlife and artistic spirit of San Francisco.After all, the city is a microsphere of everything inspiring to the human soul.
Applications open on Wednesday and the deadline is May 5, more information can be found here .