Bantersnaps/Unsplash
The "Bridge to Excellence Scholarship Program" deadline has now been extended till April Friday 9th.
If you are a San Francisco Unified School District high school senior graduating in spring 2021 with a minimum cumulative GPA of 3.20, here is the link to submit your application.
The deadline was initially set for March 31st but the Mayor's office has now extended the deadline till this Friday.They will review all applications submitted and notify the lucky recipients by the end of this month.
Students need to submit an application form where they are requested to write, amongst other things, about how their families, homes, school or neighbourhood have shaped them into the person they are, or to describe a hardship they've encountered in life and what actions they took to overcome it.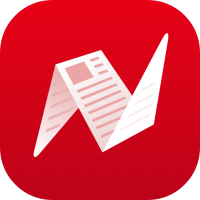 They will also need to attach their most recent transcripts and a letter of recommendation from a teacher, a coach, a community member or someone who has had a big impact in their lives.
To be eligible for the scholarship, student applicants will have to demonstrate a notable financial need and be the first in their family to attend a four-year college.
This program provides financial resources to highly-motivated graduating high school seniors from low-income and under-represented communities to attend college.
Specifically, it provides students from San Francisco public high schools with $2,500 each in scholarship awards "to overcome financial barriers to attending college", the Mayor's office said.
The "Bridge to Excellence Scholarship Program" is run by the Mayor's Office and it has been running since 2011. Last year, it offered 14 motivated students with scholarships.
"We know that if we give students the support and resources to succeed, they go on to do great things. Our Bridge to Excellence Program eases the financial burden that comes with going to college and helps students cover some of their expenses so they can focus on their education and realize their own potential,"said Mayor London Breed.
Funding for the "Bridge to Excellence Scholarship Program" is possible thanks to the support not only from sponsorship of business but also from philanthropic partners.
The scholarship will not doubt be an incentive for many students who lost motivation during the distance learning year due to the COVID-19 pandemic. Students in San Francisco have now lost one year of in-person instruction and catching up will take time. Many are not even expected to come back at all as online education will continue till the end of the school year in June.
As it stands,only some students are scheduled to return to the classroom on April 12, April 19 and April 26.