Photo by Daiwei Lu from Unsplash
At the beginning of the month, San Francisco moved to the red tier of California's coronavirus reopening system. The second most restrictive tier, has allowed indoor dining at a 25% capacity and has reopened museums, gyms and movie theatres at a limited capacity.
San Francisco is now expected to formally move to the orange tier on Wednesday, after the state announces updates on county's status on Tuesday .
London Breed confirmed via twitter;
"San Francisco is expected to move to the Orange Tier as soon as March 24th".
Offices, outdoor bars, live entertainment and festivals may reopen with restrictions.The orange tier is the state second least restrictive, but the Department of Public Health has already said they intend to impose some austere restrictions to what's allowed under the reopening system guidelines. It expected that in San Francisco, offices will reopen but at only 25% and indoor retail at 50% capacity.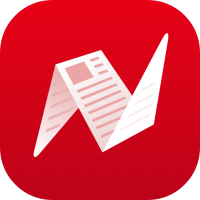 Restaurants on the other hand, will get a boost . They can expand indoor dining to 50% capacity and open an extra hour until 11 p.m. Tables, will be able to accommodate up to 6 people from different households.
Mayor London Breed said yesterday; "The reopening that we have planned for the orange tier is more than we've ever reopened at one time since the beginning of this"
The move to the orange tier will be possible because of a falling case rate; San Francisco currently reports a seven-day average of 31 new COVID-19 cases per day. A sharp contrast to the worst winter months when the city was reporting seven-day average of 374 cases per day.
So far, a total of 447 San Franciscans have died of the virus.According to city data, 35% of residents ages 16 and older have received at least one vaccine dose.
Here is a list of what is expected under the state orange tier.
These activities will expand to 50% capacity: Indoor retail, retail services, shopping centers, laundries, dry cleaners, banks, auto repair and equipment rental.
Whereas telework is encouraged, offices will be allowed to reopen at up to 25% capacity. Capacity inside conference and meeting rooms will also be limited to 25%
Indoor dining will expand to 50% capacity. Tables of up to six people from up to three households will be permitted. Restaurants will be able to close at 11 p.m.
Outdoor bars that don't serve food can open for seated table service outside.
Beverage-only service is restricted to outdoors and as long as safety guidelines are strictly followed, live entertainment will also be allowed outside.
Indoor personal services are allowed to expand to 50% capacity
From April 1, California will allow sports and live entertainment venues to expand to 33% capacity and be open to any in-state residents
Outdoor arts and music festivals must be limited to 50 people when there is no assigned seating, social distancing must be maintained between individuals from different households
Dining and fitness facilities at Hotels will resume
Indoor gyms will expand to 25% capacity, including showers and locker rooms. Cardio and aerobic group classes are allowed to open at 25% capacity and indoor pools will reopen again but a limited capacity
Movie theaters may open at 50% capacity. They may also open concessions for audience members of up to six people from up to two households, provided 6 feet of social distancing between audience members is kept
Indoor museums, zoos and aquariums can open at 50% capacity and restrictions to outdoor capacity are removed.
San Mateo, which moved into the orange tier this week, was the first Bay Area county to do so.