Image by Mojpe from Pixabay
San Francisco City Officials have announced the launch of "Summer together", an initiative aimed at public school children in the city.
"Summer Together" will provide a variety of free in-person and virtual learning programs for San Francisco Unified School District students starting in June, after a year of distance learning which has proved difficult for many students emotionally, mentally and academically.
Many San Francisco schoolchildren have suffered learning loss due to the pandemic, and this initiative is offering them the opportunity to take part in relevant academic integrated programming and experiences, as well as providing the much needed reconnection with peers and the joys of learning in teams.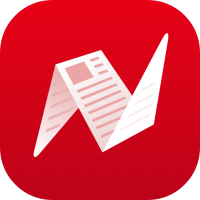 During the launch on Wednesday, Mayor London Breed said;
"Our children have truly suffered during this pandemic, and we need to do everything we can to make up for lost time. Summer Together will support their mental health, their academic needs, and just get them to be back together with other children again. Our Community Hubs have shown what we can do to safely support our kids, and I'm so excited that this summer we will be able to expand not only that model, but offer our students other in-person and virtual opportunities to learn as well. This partnership between the City, the School District, and TogetherSF shows what we can do when we all work together to do what's best for our city and our young people."
The "Summer Together" programme will be possible thanks to a $25 million philanthropic investment by the San Francisco-based foundation Crankstart, and it was created by a partnership between the City of San Francisco, community partner TogetherSF, and the San Francisco Unified School District.
The City summer programme is taking into account the special circumstances school children have experienced this year and therefore the programme is expanding its horizons beyond the traditional summer programs, and it will include "curriculum to combat learning loss, ensure credit recovery for high school students, and provide comprehensive support for families".
Families will also be able to enjoy a personalised programme for their children that will include a full day of in-person learning at a variety of school sites, community hubs, or recreation and park camps.
Photo by Markus Spiske from Pexels
Other free learning opportunities on offer via the Summer Together initiative include:
Academic In-Person Learning.
This programme will take place at Public School buildings and private commercial spaces, provided by DCYF's Community Hubs and the San Francisco Unified School District's summer school program.
In-Person Summer Camp.
Students will have the opportunity to attend summer camp at sites throughout the city provided by San Francisco's Recreation and Parks Department, and a variety of community based organizations and private camps.Scholarships will be provided to fund the costs.
Educator-Staffed Opportunities.
Public and private organizations are offering virtual learning opportunities such as virtual arts and academic classes, or in-person support opportunities that will include mental health counselling.
Independent learning.
The San Francisco Public Library will distribute ten free summer reading books to all San Francisco Unified School District students
Regarding the Summer together programme, Superintendent Dr. Vincent Matthews said during the launch;
"It has never been more clear that we must work together as a community to care for the needs of our City's children. Summer learning and socializing plays a critical role in the lives of young people. This summer, we look forward to joining with the City to offer multiple programs for children and youth of all ages"
For families who wish to enrol their children, they can do so from April at the Summer Together website, students will be eligible for programming starting on June 14, 2021 for a duration of nine weeks.