Image by Bishnu Sarangi from Pixabay
As part of the "Pandemic Recovery Program", San Francisco Bay Ferry officials are considering a one-year reduction in fares with the goal of increasing ridership that could appeal to a broader Bay Area travel market.
By offering competitive prices and convenient services, they are expecting more people will use the service as the Bay Area gets back to normal little by little.
Currently, a one way ticket without a Clipper Card between Oakland or Alameda to and from San Francisco is $7.20, or $5.40 with the card.
If the proposed new changes go into effect and depending on the route, the new fare will be between seven and 20 percent off the current fares.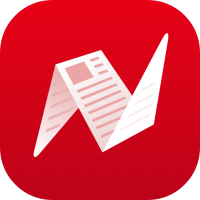 The Ferry is currently operating at limited schedule after reducing the service for a year due to the COVID-19 pandemic. However, as Bay Area commuters are heading back to work, their timetable is changing regularly as demand increases.
For now, all weekend service is suspended and there is no service to Pier 41 in San Francisco, Mare Island, Harbor Bay or South San Francisco.
The details of the "Pandemic Recovery Program" will be finalised at a meeting taking place April 1st when WETA (Water Emergency Transportation Authority) board of directors will vote on whether to adopt the changes. If approved, the plan would go into effect from July 1, 2021 until June 30, 2022.
Image by Kevin Phillips from Pixabay
If you are keen on offering your feedback regarding the proposed changes to the service, you can join a virtual meeting on Tuesday, March 16, 2021, at 7 p.m. when WETA - which oversees the ferries- will be holding a virtual open house.
There will be a Q&A kicking off at 7:30pm and they are very keen to hear input from passengers, so you can take the opportunity to make suggestions or ask any questions.
According to Jim Wunderman, Chair of the WETA Board of Directors,
"we look forward to hearing feedback from our former, current and future passengers."
WETA main service changes include; lowering the fares on trans-bay routes, increase off-peak trips and simplify the fare structure to bring consistency across services.
Their plans also include aligning the Short Hop fare with local bus fares, and recalculate discount programs (youth, senior, disabled and Clipper START) to be based off the regular Clipper fare rather than the paper ticket fare. Therefore, regular commuters will enjoy more flexibility.
Other proposed changes by WETA include:
Bring back service to Mare Island with six trips in the weekday peak commute period and select journeys in the off-peak and on weekends
Offer special event service to Golden State Warriors games at Chase Center starting with the 2021-2022 season. This service will only be available if the arena can accommodate at full capacity
Regarding schedule, the service on the Vallejo and Richmond routes, as well as Alameda ferry service would be enhanced, and the service on the Harbour Bay route would resume beginning July 2021.The program also wants to add a new route, dubbed the "Alameda Seaplane", starting in August.
South San Francisco ferry service is expected to resume in October 2021 based on coordination with main employers near the ferry terminal.
For the next year, the Water Emergency Transportation Authority will be closely monitoring ridership and transportation demand to guarantee they meet the needs of passengers and to ensure the ferry remains relevant in the Bay Area.
They will seriously consider options for the system's longer term fare structure, but if no new action is taken, WETA's fares will revert to pre-pandemic levels and options. To have your say, click here.