Photo by RODNAE productions from Pexels
A deal was reached Friday night between California Governor Gavin Newsom and state legislative leaders for the statewide reopening of grades K-6 by the end of the March and grades 7-12 by April 12th.
The new legislation includes $2 billion in grants for districts that offer in-person instruction by the end of March, and to reinforce safety measures for students and teachers, who will be returning to the classroom almost a year after schools shut due to the pandemic.
The safety measures include providing personal protection equipment, improvements to classroom ventilation and regular coronavirus testing.
Another $4.6 billion in spending goes to all districts to support students keep up on the materials they have missed since distance learning started. However, the law says districts must use almost all of that money on in-person learning.
San Francisco went into the red tier of the state's pandemic this week. On Wednesday, restaurants resumed service for indoor dining and museums, movie theatres and gyms reopened with local limits.
As the city moves towards reaching the orange tier thanks to a steady decrease in hospitalisations, new COVID-19 cases, as well as the City's ongoing vaccination efforts, prioritising getting children back into school has been a priority of Mayor London Breed .
The San Francisco Major has in the past criticized the school board for renaming sites instead of "focusing on struggling families and students". She also supported City Attorney Dennis Herrera lawsuit to compel reopening of schools.
The news were therefore welcomed when school district officials announced that the first group of students will most likely return April 12.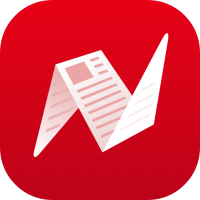 The first to return for in-person learning will be preschool through grade two students, which is about 13,000 children.
No date has been set yet for third through fifth graders and education officials have said middle and high school students are unlikely to return at all this school year which ends June2.
On Monday, we will know more info as school district officials plan on releasing more details about the agreement.
The San Francisco Unified School District said the health department had approved the return of a set of schools that includes five early education sites, six elementary schools and one county program.
According to the district's website, here is a list of the first and second waves of schools that will reopen during April 2021 . Families that choose to remain home educating their children may still do so as the law does not require a return to the classrooms for most middle and high school students. Before reopening, each school must meet the safety guidelines recommended by the SF Department of Public Health.
WAVE ONE
The first wave of schools to reopen have already been inspected by the health department and are expected to reopen April 12.
Early Education
Zaida T. Rodriguez EES
San Miguel EES
Commodore Stockton EES
Leola M. Havard EES
Noriega EES
Elementary Schools
Alvarado ES
Cobb ES
Glen Park ES
Lawton PK-8
Muir ES
Sunset ES
County Programs
Woodside
WAVE TWO
The second wave of schools to reopen are currently being inspected by the health department and they are expected to open by the end of April.
Early Education
Argonne EES
Jefferson EES
J. Serra Annex EES
McLaren EES
Presidio EES
Theresa Mahler EES
Elementary Schools
Alamo ES
Bryant ES
Chavez ES
Drew ES
Grattan ES
Bret Harte ES
Huerta ES
FS Key ES
Starr King ES
Lafayette ES
McCoppin ES
Moscone ES
Ortega ES
Sanchez ES
Rosa Parks ES
Sheridan ES
Sunnyside ES
Yick Wo ES
County Programs
County Satellite
Preparations for the third wave of inspections are a work in progress and we expect to know more by Monday.