Photo by Patrick Perkins on Unsplash
An NBC News report yesterday, highlighted the work of the San Francisco Street Crisis Response Team and many were left wondering whether this pilot programme could be replicated throughout the United States.
The street crisis response team is a very new programme that launched in the streets of San Francisco at the end of November last year.
The idea is to deescalate non-violent incidents by giving time to law enforcement to focus on public safety, while these teams focus on non-violent calls to do with behavioral health emergencies .
According to major London Breed;
"Not every 911 call requires a police response. We created our Street Crisis Response Teams to help people in distress get the care and services they need from trained experts.Not only is it the right approach, it also frees up police resources to focus on criminal activity"
Currently there are only two teams but their work is very efficient when dealing with 911 calls that involve people suffering from mental health, alcohol or substance abuse in the city.
The program is part of the first phase of implementation of Mental Health SF, which aims to improve the behavioral health response to people experiencing homelessness.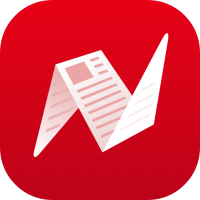 It is also a collaboration between the San Francisco Department of Public Health and the San Francisco Fire Department with notable support from the Department of Emergency Management. The San Francisco Police Department will also be a key partner in the transition of specific types of 911 calls to the new teams.
Whether this new model could extend to other cities, it remains to be seen as the scheme is still in its infancy. One thing is for certain, the initiative has shown that San Francisco can definitely think outside the box.
Freeing up time for the Police to focus on criminal activity instead of non-violent, non-criminal situations where the presence of law enforcement officers could cause more distress to those suffering from a mental illness, is definitely a win-win situation for all.
Photo by Mark Boss on Unsplash
Particularly, if we take into account that some fatal police shootings unnecessarily involve a person suffering from a mental illness.
When the street crisis team gets a call that has been redirected from 911, they sent a community paramedic, a behavioral health clinician, and a behavioral health peer specialist to deal with the person in distress.
On the report of the SF department of public health and SF Major's office, the cost of running the street crisis response team is $13 million per year. This is funded by a business tax from 2018's Prop. C "homeless tax".
The two teams operating on the streets work on a Monday to Friday basis, from 10am-6pm, but by the summer they expect to be able to handle the whole city.
The plan is to implement 6 street crisis response teams units operational in 24 hours periods, and as time goes by, they will also be expected to handle over 10.000 , 911 calls per year.
People suffering from homelessness, mental health issues or substance abuse deserve help and empathy to fully reintegrate into society.
The street crisis response teams can amongst other things take them to a shelter, an alcohol sobering centre, or a non-emergency psychiatric unit.
They offer comfort, not confrontation and they provide resources such as trauma-informed clinical interventions and care coordination.
The team soothing approach and non-police response, is definitely the way to go to try and help people in need.
We can all suffer from mental illness or addiction issues at some point in our lives and everyone deserves empathy, compassion and a helping hand when in distress.