Image by Howard Malone from Pixabay
California Gov. Gavin Newsom announced Tuesday that another handful of counties will be lifting coronavirus restrictions.
San Francisco has now moved to the red tier alongside Santa Clara and Napa counties, joining Marin and San Mateo counties that also enjoy the less restrictive tier. Out of the Bay Area's nine counties, only four will remain in the purple tier.
From today, San Francisco bars and restaurants will reopen for indoor dining with reduced 25% capacity or 100 people.
They will be able to welcome customers back from 8 a.m.However, indoor dining tables will be limited to members of one household, and up to a maximum of four people. Restaurant service will be finished by 10 p.m.
Movie theatres, museums and gyms will also be reopening. Though movie theatres will not be allowed to serve food.
Photo by Zahid Lilani from Pexels
Local businesses have welcomed the news as they have financially suffered the consequences of the restrictions for over three months.
It was in December when Gov.Gavin Newsom, announced a regional stay-at-home order that imposed strict restrictions on the majority of the state in order to reduce the spread of COVID-19 in California. The stay-at -home order were all lifted by the end of January.
Despite the good news, not every establishment will open its door for indoor dining and some people are still wary about venturing inside, many waiting until they get vaccinated.
Public health officials felt confident about lifting restrictions in these counties as hospitalisations and death rates have dropped substantially after the winter surge.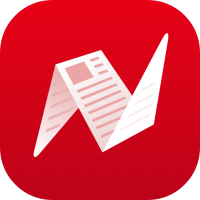 At a news conference, Mayor London Breed, made it clear that for business to remain open will be "contingent on our behaviour, but I think a combination of the vaccine and our behaviour is going to put us in a situation where we likely won't go backwards"
As the largest state, California received the largest share of coronavirus vaccines, and about 16.7% of the population have already received a dose.
The widespread distribution is key to eventually going back to normal and lifting all restrictions. Experts say that at least 80% of Americans will need to be vaccinated to achieve herd immunity and bring the COVID 19 pandemic under control.
At a White House briefing on Tuesday, President Biden said that he expects to have enough vaccine for every U.S. adult by May.
As it stands, about 87% of Californian residents remain in the restrictive purple tier, but according to Governor Gavin Newsom;
"We are seeing a downward trend, not an upward trend. We're seeing capacity in a (health care) system that will allow us to absorb a modest increase in the future,""If we can just maintain the vigilance, I'm confident when these restaurants reopen, that we won't see that reclosing, reopening construct that we saw (last year)".
The approach to the pandemic by California has been conservative and very cautious compared with the rest of the United States. The colour-coded tier system allows counties to reopen certain businesses at fixed capacities when they reach specific metrics.
The tier system is based on a county's daily coronavirus cases per 100,000 population, adapted for the amount of testing it does, as well as its positive test rate. In order to move to a less restrictive tier, counties have to stay in their current tier during at least three weeks, and report case and positive test rates that meet the next-tier criteria for two weeks.
For those who will be going back to their favourite restaurant this morning, it is important to follow guidelines to avoid more restaurants from closure. If we all keep physical distance, avoid indoor gatherings with people outside our own household and wear a mask, the pandemic will be on its way out soon.