Photo by Le Minh from Pexels
The new projects selected for tax credits under California's Film & TV Tax Credit Program have been announced.
A total of 61 applications were received during the application period but only 22 projects were selected to receive tax credits from the state for filming within California.
The selected films include 11 studio projects and 11 independent films. In total they will receive almost $87 million in tax credits allocation.
Colleen Bell, executive director of the California Film Commission said;
"We're excited to welcome so many projects-from big-budget studio films to low-budget indies, and everything in between"
The movies will be shoot in the Golden State and amongst them are projects by Reese Witherspoon, Eva Longoria, Steven Soderbergh or the Cohen brothers.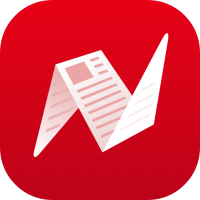 Streaming giant Netflix got nearly $14 million for Jason Bateman's "Here Comes the Flood" and almost $8 million for the comedy "Me Time" by Kevin Hart.
The Reese Witherspoon-produced "Ashley's War" backed by Universal was awarded $10.7 million. The film is based on the New York Times best seller book by Gayle Tzemach Lemmon about a team of women soldiers on the Special Ops Battlefield.
Universal also managed to secure nearly $10 million for the highly anticipated Coen brothers-scripted "Scarface" remake that will be directed by Luca Guadagnino.
Eva Longoria and Steven Soderbergh also received incentives for their respective films, Longoria's "Flamin' Hot,"and Soderbergh's "Kimi".
The other non-indie films selected are Flamin' Hot (TCS US Productions 3); Hollywood Stargirl (Newsub 118 Productions); Kimi (Rose City Pictures); Leave Me Alone (New Line Productions) ;Passenger 58 (Warner Specialty Productions) ; Purple Hearts (Guys With Books Entertainment Co.)and an untitled live-action project (Universal City Studios).
For the program's $10 million-and-under qualified spending category, nine projects were awarded incentives.
This category was recently added and it specifically supports independent filmmaking by reserving credits specifically for Indie films.
The independent film projects, include nine that are budgeted at $10 million or less each . Amongst them ; Alaska, All Fall Down, Gold Line, Hunstman, Infamy, Standby, The Prank, an untitled JJR project and "Scandalous!" - which received the largest amount in qualified spending ($9.5 million)-
The remaining two indie films selected for the tax credit (Men at Work, Merry Effing Christmas) each carry a budget of more than $10 million.
According to Colleen Bell, the selected tax credit projects will generate "thousands of high-wage jobs and an estimated $642 million in overall in-state spending, with more than $430 million going to below-the-line workers and in-state vendors"
That figure does not include above-the-line payments and other expenses that don't qualify for tax credits under the incentive program.
The film projects will employ around 2,546 crew members, almost 700 cast and more than 26,000 extras over a combined 718 shoot days in California.
Production spending will be evenly spread across several counties, and more than half of these 22 projects are planning a significant portion of their production outside the popular Los Angeles 30-Mile Studio Zone.
Photo by Zoe Pappas from Pexels
The film productions will also create post-production jobs and revenue for VFX artists, sound editors, sound mixers, musicians and other workers.
The California tax credits lure productions to relocate to the Golden State in order to bring long-term jobs and important in-state spending. Their goal is to of course to make California the Entertainment Capital of the World.
Despite the Covid-19 pandemic production activity in the State is still going on with strict safety protocols in place. California's tax credit program has so far incentivized more than 60 out-of-zone film and TV projects.
For those interested in applying for the next round, for feature films it will be held in July (dates TBC), while the next deadline for recurring and relocating TV series will be held March 8–15.