Facebook and the Australian government recently reached an agreement over a proposed law that would make Facebook and Google pay publishers for content.
Whereas the government proposals have been significantly watered down in order to reach such agreement, the social media giants have restored news content to Australian users.
In a blog post written by Facebook vice-president of global affairs, Nick Clegg, he justified his company's short lived news ban by saying the proposed law would be 'like forcing car makers to fund radio stations because people might listen to them in the car'.
Nick Clegg claimed that Facebook temporarily blocked the sharing of news stories in Australia because the proposed new law would offer a 'blank cheque' to publishers.
He also wrote that 'quality journalism is at the heart of how open societies function – informing and empowering citizens and holding the powerful to account'
A bit of a contradiction because if that is what he truly believes and stands for, he could use his very powerful position at Facebook to protect quality journalism. As for "holding the powerful to account", that is exactly what the Australian government was doing.
Back home, some of his ex-colleagues and the British press, blasted him for being "patronising" and "disingenuous".
In the United States, very few people know him or are aware that he is quite the controversial figure in his native Great Britain.
The country where he was once the leader of the political party the Liberal -Democrats (2007-2015) and an ex-Deputy Prime Minister(2010-2015).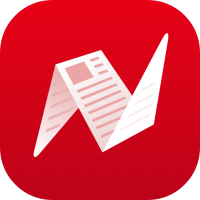 He has been particularly vilified by the British youth for promising students -in a 2010 Liberal Democrats Manifesto- to abolish University tuition fees.
However, as soon as the now Silicon Valley high-flying executive had some power, tuition fees were never abolished, they were increased.
A blow to many students from low income families who could no longer afford going to University and a move that left many students with huge debts. Liberal Democrat voters also felt completely deceived by him and the untold suffering he caused.
So when he took the job at Facebook and moved to California many were bemused and quite happy to see him go.
Still, the extraordinary claims on his recent blog post defending Facebook actions on Australia did surprise many because back in the United Kingdom, he even fell out with then Prime Minister David Cameron (2010-2016) and Clegg's Coalition partner, over Britain's free press during the Leveson Inquiry.
Defending the temporary Facebook ban on Australia is just another of Nick Clegg's many contradictions over the years.
He is definitely aware that Facebook makes money out of other people's data and other companies content. Still he implies that the company is entitled to it for free.
Suggesting that Facebook is doing the press a favour when revenues for newspapers have fallen dramatically everywhere, is just as dubious as the Facebook business model.
Considering Nick Clegg lack of integrity in the past, it comes as no surprise that he doesn't care one bit about media companies going bust, journalists and content creators loosing jobs or working for very little. That, or he clearly lacks an understanding of how the company he works for operates.
Nick Clegg blog post only highlighted that for him, it is all about his own financial gain while he works for Facebook.
The company that pays him a lot more than he would be earning back in Great Britain, where he was left unemployed when he was ejected from the U.K. Parliament in a very humiliating defeat at the 2017 election.
Then again, for someone living a life of luxury in the wealthy Silicon Valley suburb of Atherton, he probably lost his sense of reality and forgot all about the failure of own political career. Being insulated in his own wealth and power is certainly doing him no favours.