What is an e-book is also known as an electronic book? It is a file in a digital form containing text, images, or both. Ebook is a non-editable, reflowable book that is converted into a digital format. Ebooks can be read on dedicated e-reader devices, but also on any other devices including computers, laptops, tablets, and smartphones.
Benefits of e-book
Books play a very important role in everyone's life. The aim of ebooks is to simplify and enhance the overall system of education. Ebooks make the learning process more interactive. Here I am going to tell you about the benefits of ebooks.
Save space
In the whole world, there are many people who love books and want to keep them safe. Some people are fortunate to have a big house to store their favorite books. But for bookworms who do not have space ebooks save a big space by allowing readers to store thousands of books on one device.
Save money
I know this is one of the best benefits, because who does not want to save money. With no shipping cost, we can buy these books. these books are not as expensive as paper books.
Good for the environment
This benefit is one of my favorites. The book printing industry cuts 32 million trees to make paper every year. Which is a very harmful action against the environment. Ebooks save these trees who provide us with oxygen.
Ebooks are portable
Everything that makes people's lives easier is attractive and portable. If you support an ebook device you can have a cool library at your fingertips on your smartphone and IPad.
Instantly download ebooks
Nowadays we are facing a pandemic of covid-19. Covid is a deadly disease. That's why we have to keep ourselves locked in our houses. So we can buy ebooks from anywhere with the help of a device. By paying a small amount we can download it instantly.
Why do people dislike ebooks?
Reading from an ebook in the modern age is a part of modern people's life. Also people like them. They enjoyed it. But some people do not like e-books. They have their personal reason to dislike these books. For example, some people think that opening a new book makes you internally happy. A book creates a real connection with you. When you hold a book in your hands this gives you a unique feel and deep connection with what you are reading. Next is, some people have a habit to use a pen to mark important lines. This is not possible in books. That's why people do not like to read ebooks. Here are some important points about ebooks' disadvantages.
You have to stare at a screen for a long time. This is a huge disadvantage. Eye strain, from staring at a screen for a long time, has become quite a health problem.
You can lose your files if you forget to back or accidentally delete them.
You do not get book satisfaction with ebooks.
Ebooks are harder to read in sunlight. Paper is still better in sunlight.
You need a device of your own
You need batteries to read ebooks. And I have seen people run out of batteries often enough.
Ebooks are not forever.
How to Write an Ebook?
Choose a topic that matches your user's needs. This means your ebook should not deviate much from the topics. Your cover is your other content marketing channels
Outline every chapter of your book. The best way to outline your ebook is by thinking of it as a crash course on the sales relevant topic you selected.
Break down every chapter as you write. It is the most effective way to educate readers and help them understand the new material you are providing.
Apply the right colors. It is a good idea to consider secondary colors within your brand color palette.
Properly use quotes or status. Another way to enhance your ebook is by highlighting quotes or states within your design.
Properly design your ebook.
Incorporative visuals
Place unspoiled calls to action within your book.
Convert it into a PDF. Once you have finished your ebook. It's time to convert it to the right file type.
Design a dedicated landing page for your ebook.
Market your ebook and track its success.
Conclusion:
Both print books and ebooks have unique attributes and serve different functions in meeting people's reading needs. These books are very useful as well as print books in this modern era. Today education is going digital rapidly. So you have to inhabit yourself as an ebook reader.
Follow me to see more articles like this.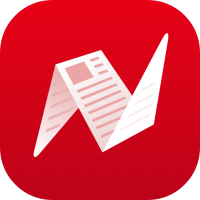 ...
This is original content from NewsBreak's Creator Program. Join today to publish and share your own content.