NYC is well known for its iconic fast pace, bustling crowds, bright lights and orchestra of sounds, filling the air with an unmistakable energy, drawing in visitors from all over the world. But for those of us who have been lucky enough to live here, it's the home of all those who chose to plant their roots and come together to build a community, giving each neighborhood a distinctive personality.
This is precisely what owner and co-founder Aaron Ho chose to capture when opening Sour Mouse in the Lower East Side last August, 2020.
"I wanted to give people a place to go, where they can enjoy their time with one another, or even make some new friends."
Inspired by the sense of community he grew up with in the Lower East Side, his love for comedy, and the ever-changing art and music scenes, Sour Mouse serves as a social club, bar, game room and event space for locals and visitors to relax and have fun. While discussing the inspiration behind Sour Mouse, Aaron commented "I wanted to give people a place to go, where they can enjoy their time with one another, or even make some new friends."
Whether taking in a comedy show or vibing to some live music with friends and family, checking out some new local artists, bringing a date by for a drink and light fare, or perhaps meeting someone special at their popular blind-date comedy show, UpDating, they are truly a watering hole built for everyone to enjoy.
Of course, the timing of Sour Mouse's opening in the midst of Covid-19 seems like a risky move while many businesses were struggling to make ends meet, but Aaron Ho still felt motivated to bring his dream into fruition.
"Business is unpredictable," Aaron explained, "you never know what's going to happen, and this is the most unpredictable thing one could possibly face. But I believe in my team and our abilities together."
Inquiring whether he was apprehensive about opening with all of the unforeseen circumstances, he continued: "I knew I was working with a smart group of people. To protect our customers and comply with all required safety measures, we installed UVC lamps throughout the space (used only when people are not present), had a filtration system built into our HVAC and purchased 10 additional portable air purifying units. As for the business side of things, my team is adaptable, we work with people like Bklynite Media [for Marketing and PR], and we're constantly getting to better know our locals and patrons to better serve our community."
This wouldn't be the first successful business Aaron Ho opened in the Lower East Side, either. In 2016, he opened the successful espresso bar Black Cat, which quickly evolved into a popular establishment where anyone could come hang out, enjoy some comedy or live music, etc., and kick back. The model he created is still going strong, and Aaron was confident that he could repeat this success on a larger scale with Sour Mouse, the social club which quickly became a neighborhood staple in the heart of the community he is so much a part of.
"Bringing people together is part of our identity..."
During this past year, many of us found ourselves in isolation, leaving us craving connection more than ever. With NYC being one of the busiest cities in the country, it's often difficult to make new friends, leaving many with a sense of loneliness that existed long before we were confined to our homes.
Remembering the sense of togetherness he felt growing up in the Lower East Side, and the bonds the neighbors and local businesses formed with one another, he wanted to do his part to recapture this when we need it most.
"Bringing people together is part of our identity," Aaron delved deeper into the inspiration behind Sour Mouse, "and our mission is to give people a place to enjoy themselves with their friends and family and meet new people in a fun and comfortable environment where they can feel safe."
Always brimming with ideas, Aaron Ho has much more in store for Sour Mouse and new ways to grow within the community, so keep an eye out for what's to come!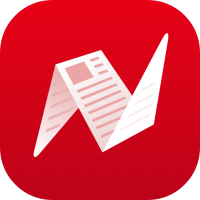 This is original content from NewsBreak's Creator Program. Join today to publish and share your own content.