Operation Rolling Turkey
rollingturkey.org
Most would agree that one of the most nostalgic meals that first comes to mind is a hearty soup. It's something that made us feel better when we were sick, or brought us comfort when we needed it most, like a warm hug from someone who loves us. But for many families, it's the difference between being fed and going hungry.
According to a research report by Northwestern University, food insecurity had doubled overall in 2020 from the year prior, and tripled among households with children. While many organizations such as Feeding America, No Kid Hungry, Meals on Wheels, and Food Banks around the country have risen to the occasion to help feed those in need as best they can, there are still some gaps that we need to address.
"Meals on Wheels does an amazing job bringing food to seniors in need, and food banks are great for mobile individuals and families, but the homeless are where the hole is," stated Jim Berman, Chef, writer, and Founder of Operation Rolling Turkey in Delaware.
Operation Rolling Turkey is a grass-roots group of friends looking to make a difference, which began last year with a discussion over noodles in Wilmington, Delaware about the upcoming Thanksgiving holiday. They recognized they had both the time and the means to help their community, and began working on a plan. Through their individual connections, they found plenty of restaurants, chefs and other culinary professionals within their network who were more than happy to get involved. Soon, what began with a single food truck driving around Wilmington on Thanksgiving feeding whoever was hungry, quickly grew into something the whole community was behind, as evidenced by their incredibly successful (and ongoing) Go Fund Me campaign.
It has to be fresh ingredients, never frozen, and it's got to taste great.
Which brings us to "The Big Soup," Rolling Turkey's latest operation in partnership with Sodexo and Nestle Foods, with support from Rolling Revolition - a mobile vending and food truck association in Delaware. They'll be deploying tomorrow, May 10th 2021 from the Chase Center in Wilmington, DE with enough soup to feed around 1,500 mouths, including the homeless and any neighbors in need. They'll be serving a very hearty chicken noodle soup with wholesome ingredients, which they've been prepping for all week.
"It has to be fresh ingredients, never frozen, and it's got to taste great," Chef Berman proclaimed, so you know it's going to be delicious, too! If you'd like to help or donate, visit their website to see how you can contribute to either The Big Soup, or future events as well.
Follow me to see more articles like this.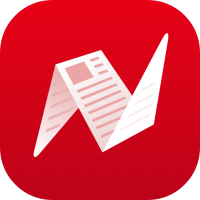 ...