Get the details about the ongoing event in this post.
If you enjoy shopping local artist pieces and supporting small businesses, there is an outdoor event you might be interested in that is just a little bit outside of Raleigh.
Located in Durham, North Carolina, is the Durham Craft Market, which will be ongoing for four hours each Saturday morning through November.
This is a unique shopping experience that allows you to browse all kinds of art pieces, including pottery, jewelry, and more. If this sounds like an experience you would be interested in, read on to get further details, including upcoming dates and times.
Durham Craft Market Details and Logistics
The Durham Craft Market began in April, and it will continue through November for four hours each morning. The next upcoming date will be September 25, 2021.
The hours are from 8 AM - 12 PM, and these hours will continue through the Saturday before Thanksgiving in November. After that, the market switches to winter hours, which will be from 10 AM - 12 PM in both December and March.
The Durham Craft Market is a unique outdoor shopping event located:
"near the intersection of Foster and Hunt Streets, in the Durham Central Park area, on the grassy area adjacent to the Farmers Market Pavillion. 501 Foster Street, Durham, NC."
There is free parking available on public streets, and those who are interested in shopping at the market can look at the parking map through the craft market website.
If you are an artist looking to become a vendor at the market, applications are not currently open. However, you can get on the email list through the Durham Craft Market website if you would like to be notified when spots eventually open up.
The market has up to 40 vendors who create all kinds of things including pottery, jewelry, accessories, artwork, clothing, and more.
Whether you are looking to support a local artist, add a unique piece to your home or closet, or simply browse through the artists' creations on a Saturday morning, the Durham Craft Market may be a location you want to consider checking out.
The next available date will be Saturday, September 25, 2021, so plan accordingly if you are wanting to attend the market in the morning.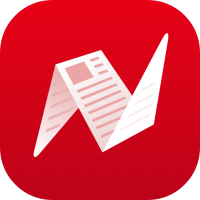 This is original content from NewsBreak's Creator Program. Join today to publish and share your own content.