Get more details about the upcoming event in this post.
Bugs and insects are very fascinating creatures that are an essential part of our society. Bees pollinate flowers, ants can carry many times their weight, and the list of exceptional characteristics of many of these tiny creatures goes on. There are so many different things you can learn about bugs in general, and the North Carolina Museum of Natural Sciences is going to make it easier to do so with their upcoming bugfest.
This coming Monday through Thursday, the North Carolina Museum of Natural Sciences will be hosting a series of virtual bugfest events that are free to attend. If this experience sounds like something you are interested in, read on to get more of the details.
Virtual Bugfest Logistics
The virtual bugfest is rapidly approaching, and there are a few times and details you should be aware of if you are considering attending.
First off, there is a discussion about how bees deal with disease. This session will be occurring on Monday, September 13, 2021, from 10 AM - 11 AM. This session is described as follows:
"Like humans, honey bees live in huge groups, and have to deal with some of the same challenges we do. How do bees deal with diseases and how can some pathogens take advantage of densely packed bee colonies?"
This session is free, but you will want to register through the museum website before attending the virtual event.
Another session, which will be occurring on Tuesday, September 14, 2021, from 1 PM - 2 PM, is the bees in your backyard event. This event is described as follows:
"There are nearly 4,000 different kinds of bees living in North America, yet most people are only familiar with one or two (often honey bees and bumble bees). This presentation will introduce you to the diverse world of native bees and describe how these bees might be different from what you expect."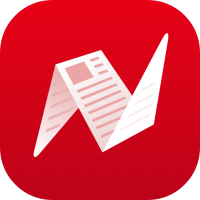 This is original content from NewsBreak's Creator Program. Join today to publish and share your own content.