Get the details about the upcoming event in this piece.
While certain forms of entertainment aren't for everyone (such as thrill rides and roller coasters), others are pretty popular with just about everyone.
When I think about the various activities that most people enjoy doing, one that immediately comes to mind is watching movies. Although not everyone likes the same movies, there are so many different genres that it is pretty easy to find something to entertain you.
In recent years, drive in movie theaters have become increasingly popular. People love to watch new, old, and classic movies from the comfort of their own cars with their friends and family.
Fortunately, there is a drive in movie theater located right in Raleigh, North Carolina. It is budget friendly and it has a pretty exciting upcoming double feature night that you might want to know about. If this sounds interesting to you, read on to get more details.
Triangle Drive In Double Feature Night Logistics
The Triangle Drive In is a movie theater located at 5959 Triangle Town Boulevard, Unit 150, in Raleigh, North Carolina. It is right near Barnes and Noble.
The way that it works is that you pull up in your car to watch the movie, tune your car radio to the station for the movie audio, and enjoy the movie.
The gates open at 7 PM. The movie begins at sundown, and you must purchase your tickets online in advance, as they are scanned upon entry to the drive-in. There are bathrooms onsite, and the Triangle Drive In is adhering to COVID guidelines, requiring masks if you need to leave your car, and practicing social distancing.
It is also worth noting that the larger vehicles will need to be parked in the back. These are just the general logistics for the Triangle Drive In. Now, let's dive into the double feature coming up this Saturday, September 11, 2021.
The new Marvel Studios movie, Shang-Chi and the Legend of the Ten Rings, will be shown before Free Guy. The double feature showing runs from 8:00 - 11:55 PM.
As of the time I am writing this (morning of September 8), general admission tickets are available at $12 per person (NOT per car, everyone needs a ticket) with a $1.73 fee. For children ages 4 - 12, the cost is $9.00 per ticket with a $1.58 fee. For children under 4, entry is free. Tickets can be purchased online through the Triangle Drive In website.
For those of you who are looking to enjoy a drive in movie theater experience in the Raleigh area, this upcoming weekend might be the perfect time to give it a try.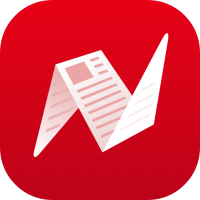 This is original content from NewsBreak's Creator Program. Join today to publish and share your own content.