Get the details about the spooky season event in this article.
With the fall season rapidly approaching and the summer season winding down, I already have autumn on my mind. I am excited for the fall leaves, the crisp, chilly morning air, the cinnamon and pumpkin spice flavors, the cozy sweaters, warm candles, and the list goes on.
While halloween has never been my favorite holiday, I do appreciate the decorations, dressing up in costumes, and of course, the festivities. Like many of you, I have visited pumpkin patches, ran through corn mazes, carved pumpkins, went apple picking, made fresh pies, and went trick-or-treating. One thing that I have never done, however, is go on a haunted historical walking tour.
As it turns out, if you live in the Raleigh, North Carolina, area, you now have the opportunity to do so throughout September. Raleigh Walking Tours is set to host a haunted history tour in downtown throughout the rest of September and October. If this event is of interest to you, read on to get further details.
Walking Tour Logistics
The Haunted History Walking Tour will be held each Saturday through October 30th, with the next approaching date being September 11, 2021. This tour lasts for 75 minutes, from 5:00 PM - 6:15 PM. There is no ticket purchase price, but you do have to register in advance. It is expected that you tip your guide, so you should bring cash when you head out for your walking tour.
The Haunted History Walking Tour is described as follows:
"The Haunted History tour stops at four different city landmarks, where your guide will discuss the history and legacy of the Raleigh landmark and then regale you with an eerie story. This ghost tour is a perfect combination of haunts and history!"
It truly is a tour that focuses on history, so it's not your typical spooky tour with ghosts and special effects consistently popping out at you. As I mentioned, the tour is pay-what-you-want, but you do need to register through Eventbrite. You can go to the downtown Raleigh website (linked just above) to find the link to register for the event.
For those who are looking for an educational activity to do outside in the downtown Raleigh area that is relatively inexpensive, the Haunted History Walking Tour may be worth looking into. You can get more dates, details, and sign up through the downtown Raleigh website. If you do want to take this tour, make sure to plan for it in the next month or so, as it is a seasonal event.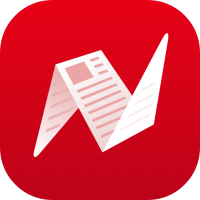 This is original content from NewsBreak's Creator Program. Join today to publish and share your own content.