Get the details of the upcoming event in this article.
Most people would argue that music is one of the great joys of life. While everyone has their own preferences in terms of style and genre, we all can appreciate the art form that is music. Music brings with it powerful voices, freedom of speech and expression, strong meanings behind certain lyrics, and passion for creating.
There are so many different artists and styles of music that you are bound to find something you enjoy. Whether you like country music, smooth jazz, hard rock, pop, or anything else, you can share in the love of music itself with everyone else who has that same appreciation.
If you are looking for a smaller, outdoor concert series that is free for everyone and conveniently located in downtown Raleigh, you might be interested in the "Jazz in the Square" event series, whose next date is rapidly approaching. If this sounds like something you might want to attend, you can read on to get more details.
Jazz in the Square Logistics
The Jazz in the Square series is currently scheduled through October 14, 2021. The next upcoming date will be September 16, and it will feature AI Strong. The event is described on the downtown Raleigh website as follows:
"Jazz in the Square is a free concert series featuring live jazz performances by local musicians in Moore Square from 6:00 to 8:00 pm on Thursdays. There will be food trucks on-site and wine & beer for sale, so grab your blankets, chairs, and picnic baskets for an evening of great music."
This event is presented by the Downtown Raleigh Alliance and they are partnering with the Oak City Music Collective as well as the Raleigh Parks and Rec. The event is located at 200 S Blount Street (Moore Square).
This event will follow safety guidelines due to covid, including circles on the lawn to keep attendees physically distanced, hand sanitizer and restroom access, and mask requirements for vendors.
There are many places to park in downtown, including over 70 places in total. You can opt for a paid lot, parking meter, etc. I have visited downtown a number of times, and I usually opt for one of the paid lots. I have also done metered parking a few times. I would recommend getting there early so you can locate a good spot without missing the start of the concert.
If you are looking for a smaller, outdoor concert to attend with social distancing guidelines and jazz music from local artists, you might want to consider checking out the Moore Square Jazz in the Square event series. Even if you can't attend the September 16, 2021, event, there are a few other dates in the future featuring various artists. Check out the website for further dates and event details.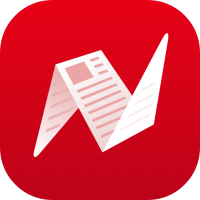 This is original content from NewsBreak's Creator Program. Join today to publish and share your own content.