Get some details about this location and upcoming events.
It is no secret that North Carolina is home to some beautiful outdoor parks, hiking trails, historical landmarks, and more.
Each city in North Carolina offers its own unique features and attractions. For example, Raleigh, North Carolina is home to museums such as the North Carolina Museum of Art, which features both indoor and outdoor visual aspects.
One very unique outdoor site which features trail access, historic buildings, breathtaking outdoor views, and more, is called West Point on the Eno. This destination is located a little ways outside of Raleigh in Durham, North Carolina. It is just a short ~40 minute drive away from the city life. For those who are looking for a getaway into nature and history, West Point on the Eno might be worth checking out.
West Point on the Eno also features some unique upcoming events which will be discussed further in this article. So, let's go ahead and dive right into this outdoor Durham destination.
West Point on the Eno Features
The first feature of West Point on the Eno are the three historic buildings. According to the Eno River website,
"The three historic buildings are open 1 – 5 p.m. Saturday and Sunday, April through December. Admission is free."
The historic buildings include:
West Point Mill
McCown-Mangum House at West Point
Packhouse & Hugh Mangum Museum of Photography
You can also call in advance if you would like to schedule a tour of the buildings on weekdays.
In addition to that, there are also picnic facilities for those who want to enjoy lunch surrounded by nature. Another unique feature is the Amphitheatre at West Point, which is immersed in the woods and ideal for groups.
Finally, there are all the outdoorsy events to enjoy. This includes things like hiking, boating, and even canoeing. You can:
"enjoy a leisurely picnic and stroll around the grounds, or take a hike through the woods on one of the park trails...Feel free to bring your canoe or kayak and experience the beauty of the Eno River. The park gates are open daily, year-round, from 8 a.m. – dark."
Other general details are that the park is 404-acres in size, it is located along the Eno River, and it is about six miles away from downtown Durham.
For those who are looking for a getaway into nature to boat, hike, run the trail, and explore historic buildings, West Point on the Eno just might be a destination for you to consider. Check the website for further details and information, then decide whether it is worth the drive.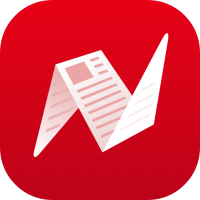 This is original content from NewsBreak's Creator Program. Join today to publish and share your own content.