Get the key details in this article.
Many people enjoy participating in a wide variety of creative activities, whether it be reading, journaling, drawing, painting, etc. There are many different art forms to choose from, so you are bound to find something you like. I personally find that when I do any form of art, whether I am sketching, painting, or drawing, I feel calm and relaxed. Some of you might feel similarly.
For those of you who are interested in the arts, you will be happy to learn that the arts are being prioritized in the Raleigh community through free, all ages, community events. Throughout the end of September, October, and into November, there will be a variety of free art classes offered at Dorothea Dix Park. The next upcoming dates are September 7th and September 21st. Here are the key details you might want to know about this program.
Art Class Logistics
The upcoming September 7th art event at Dorothea Dix Park features the following craft:
"Punch Needle: Painting with Yarn...Learn the basics of punch needle, a technique that allows you to paint with yarn! Then apply your new skill to create a small abstract or scenic fiber piece."
The instructor for this class will be Alanah Reid. The program is designed for all ages, but it is recommended that participants are at least five years old. This event is occurring at 5:30 - 7 PM. It has already sold out, but it is nice to know that free community events are being offered to introduce people to the arts at a young age.
The September 21st event is also from 5:30 - 7 PM at the Chapel Event Center at Dix Park in Raleigh. The craft for that evening will be upcycled coiled baskets, and it is described as follows:
"Discover how you can use recycled and unexpected materials to create a small sculptural basket. We will explore form, texture, and material to build a functional or decorative basket."
These two event dates provide just a little idea and glimpse of what the program offers in terms of creative arts opportunities.
If you enjoy doing art and getting creative, the free art classes at Dorothea Dix Park are probably exciting to you. While the classes are sold out for the next few months, you can stay on the lookout for similar upcoming community art events, and find solace in knowing that free events are being offered in the Raleigh community.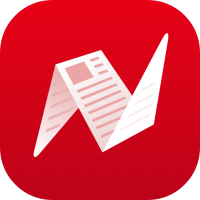 This is original content from NewsBreak's Creator Program. Join today to publish and share your own content.