Get the details about the September event in this post.
When you stop to think about the activities most people perform consistently in their daily lives, some of the most obvious actions likely come to mind - sleep, eat, and work.
While these are the actions that most people are completing on repeat, there are a few other things that most people also do on a daily (or at least weekly) basis. Some of these things include listening to music, cooking, learning (through school, reading, etc.), doing some sort of creative work (drawing, journaling, writing, etc.), and of course, exercising.
Exercising is a habit that many people complete on a weekly, if not daily, basis. While each person has their own preferences when it comes to exactly what workouts they enjoy performing, and for how long, it is never too late to try something new.
I have always been a big fan of running. I continue to run almost every single day today, and I don't plan on stopping anytime soon. However, I have also tried biking, hiking, walking, and yoga.
Yoga is a very unique, gentle form of movement that a lot of people enjoy practicing. If you are someone who wants to give yoga a try, then you might be interested to hear about this outdoor yoga event happening throughout September in Chapel Hill, North Carolina. Let's dive right into the details you should know.
Outdoor Yoga at The Honeysuckle Tea House
Every single Tuesday through September 28th, 2021, at 9 AM, you have the opportunity to participate in an outdoor yoga event which will be held at The Honeysuckle Tea House in Chapel Hill, North Carolina. This is a free event, but registration is required.
The Honeysuckle Tea House website describes the event as follows:
"Come enjoy a FREE morning flow yoga class every Tuesday morning led by Lily! You may know Lily because she leads a few classes on UNC campus. Her classes with us at the Teahouse will be capped at 30."
The linked website above also provides the link to sign up for the "Fitness on the Farm" yoga event to secure your spot. The Tea House is located at 8871 Pickards Meadow Road in Chapel Hill, North Carolina. The flow yoga event has a cap, so make sure to sign up in advance if you are interested.
If you live in the Chapel Hill, North Carolina, area, and you are interested in getting involved in outdoor yoga, this is an opportunity to do so for free just outside of downtown. Check out their website and consider participating in the event. You just might find that it is exactly the form of movement you are looking for.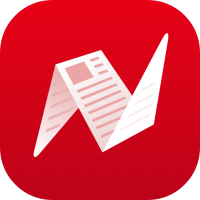 This is original content from NewsBreak's Creator Program. Join today to publish and share your own content.