Get all the details about the event in this article
As summer nears its close and the fall season rapidly approaches, there are a variety of outdoor events available for you to attend in September and October.
You can enjoy the warmth and sunshine before any big transitions into cooler weather and crisp fall air occur, especially in the Triangle area.
In Raleigh, North Carolina, specifically, there is a paid outdoor event that you might want to know about, especially if you are looking for socially distanced outdoor activities to do.
This event is an outdoor yoga session put on by the North Carolina Museum of Art. If it sounds interesting at all to you, then you might want to read on to get some more details about the rapidly approaching event.
Outdoor Yoga Details
On October 6, 2021, the North Carolina Museum of Art will be putting on an event in their Mindful Museum series - outdoor yoga. This event will be located outside of the West Building in the North Courtyard. It is a paid event, and space is limited. You can get more details about purchasing tickets from the museum website, but the current rate is $12 for members and $14 for non-members.
The event lasts one hour, and occurs from 6 - 7 PM on the evening of October 6, 2021. The outdoor yoga is described as follows on the Museum of Art website:
"lotus pond and serene sculptures come together during this hour-long class to create a peaceful and inspirational experience. Bring a yoga mat and dress comfortably. All skill levels welcome; ages 16 and up."
Essentially, you must be 16 years or older to participate, but you don't have to be experienced at practicing yoga. The class is supposed to be peaceful and fun.
Other important details to note are the social distancing practices. The North Carolina Museum of Art website states that all outdoor event attendees wear masks both outdoors and indoors. So, along with your yoga mat, make sure that you are masked up for this outdoor yoga event.
For those of you who enjoy gentle forms of exercise such as yoga, this outdoor event in October may be of interest to you.
Check out the website for further details and to purchase tickets, then enjoy the outdoor yoga at the North Carolina Museum of Art in Raleigh, North Carolina.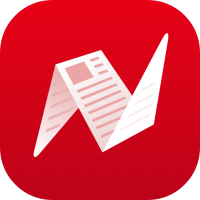 This is original content from NewsBreak's Creator Program. Join today to publish and share your own content.