Join in on the fun while you can.
There is no doubt that North Carolina is home to some truly incredible museums. Just to name a few, there is the North Carolina Museum of Art, the North Carolina Museum of History, and of course, the North Carolina Museum of Natural Sciences.
What is quite cool about these museums is that they offer many live and virtual events throughout the year, and a lot of them are actually free. Many of the events are family friendly, and as long as you register, you can secure your spot for these various events.
For example, the Museum of Art offers outdoor walking tours and bird walks for free. Similarly, the North Carolina Museum of Natural Sciences offers virtual trivia that is free to the public, you just have to register in advance.
This online Tuesday trivia opportunity will be coming to a close at the end of August, so if you have been wanting to give it a try, now is your chance. Let's go ahead and dive into more of the details you should know about the upcoming event below.
Upcoming Virtual Trivia Logistics
This would not be a well-rounded article without discussing all the logistics and important dates you should know if you want to join in on the virtual trivia hosted by the North Carolina Museum of Natural Sciences.
The first key detail you should know is that while this event is free, you must register in advance. You can check out their Virtual Trivia Tuesdays Facebook page for the registration link. The event occurs from 6 - 7 PM on Tuesday evenings. The next upcoming date will be August 24, 2021, and the event will continue the following Tuesday.
However, August 31, 2021, is the last currently scheduled date as of right now. According to the Museum of Natural Sciences website, the instructions to play after registration are as follows:
"After you register, you will need two browser windows or two devices to play: one for the livestream where you will receive the questions and one to select your answers within the Kahoot Quiz platform. To watch the livestream and follow the questions, go to the YouTube link we will email you when you register."
After that, you will get on Kahoot, enter your PIN (provided on the YouTube live stream), receive your username, and begin answering the trivia questions.
If you are looking for a fun activity to do with your family at home on a Tuesday night, you can consider checking out the Museum of Natural Sciences Virtual Trivia Game on either August 24 or August 31, 2021. Tune in and play from 6 PM - 7 PM, and make sure you have your thinking cap on.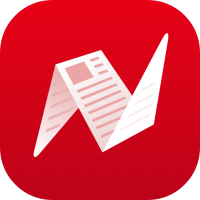 This is original content from NewsBreak's Creator Program. Join today to publish and share your own content.