Looking for an upscale place to grab a drink?
Photo by Daniel Weiss on Unsplash
Many people love to check out new restaurants, coffee shops, live music, and more. Doing so is an easy way to see more of the city you live in, and simply unwind from a long and stressful work week.
Whether you enjoy fine dining, casual joints, coffee shops, or upscale bars, there is something out there that suits your needs. In North Carolina, and Raleigh specifically, there are a ton of different places to explore in areas such as North Hills and Downtown Raleigh.
Today, I wanted to discuss a more upscale rooftop bar located in North Hills that you can consider checking out if you like sophisitcated vibes and beautiful views.
So, let's go ahead and dive into what you can expect from visiting Level7 rooftop bar in Raleigh, North Carolina.
What Level7 Is About
So, what is Level7 really, beyond the surface? Well, on their website, Level7 is described as:
"Located at the AC Hotel Raleigh North Hills, Level7 is Raleigh's distinctive, energized space for tapas style bites and samplings from small batch distillers, rock star brewers and single vineyard labels. With a flavor all its own, Level7 is a European inspired experience with North Carolina spirit and Raleigh soul overlooking the North Hills neighborhood."
It definitely has a fancier vibe with an upscale look and sophisticated atmosphere. At its roots, it is a roofttop bar that overlooks North Hills and serves a variety of food and drinks. Some of the Level7 menu items (and prices) are as follows:
Avocado Toast - $10
Neapolitan Style Pizza - Classico - $10
Camarones Tacos - $12
Macaroons - $8
Midtown Margarita - $14
Budweiser - $5
There will likely be something on the menu you enjoy, whether it be avocado toast, a cocktail, or a beer. Now that we have some of the food and drinks covered, let's talk hours. Outside of special breakfast hours, Level7 is mainly open during the afternoon and evening, which is unsurprising given that it is a rooftop bar. The hours for the entire week are as follows:
Monday 3-10pm
Tuesday 3-10pm
Wednesday 3-10pm
Thursday 3-11pm
Friday 3-11pm
Saturday 3-11pm
Sunday 1-9pm
As you can tell, Level7 rooftop bar is open latest on Thursday, Friday, and Saturday, which are some of the most popular days that people enjoy going out to restaurants, coffee shops, bars, etc.
Final Thoughts
Those who are 21 and older who are looking for a more upscale dining/bar experience, Level7 just might be for you. It won't be as loud as an arcade style bar or dance club, but it will allow you to take in the beauty of the North Hills neighborhood from above.
The atmosphere is fun and exciting while still being calm and peaceful, so those who don't like super tight crowds and blaring music just might want to check out this hidden gem rooftop bar located in the North Hills neighborhood of Raleigh, North Carolina.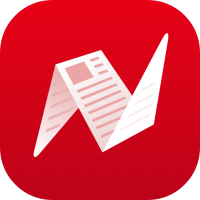 This is original content from NewsBreak's Creator Program. Join today to publish and share your own content.