Here are the details you should know.
Photo by Joanne Francis on Unsplash
On Thursday, July 22, 2021, a Code Orange air quality alert in North Carolina was issued due to smoke from western wildfires coming in.
What this essentially means is that certain high risk individuals could be negatively impacted by the air quality, and they should avoid going outside for long periods of time. The group at risk includes:
"people with heart or lung disease, as well as children and older adults."
When I made a cross-country drive all the way from Ohio to the West Coast over a year ago, I actually had to redirect my route a couple of times due to wildfires. In addition to that, when I visited California, I remember seeing a weird reddish orange sky one day when I was out running, which I later found out was due to nearby wildfires.
Wildfires have gotten worse in recent years, and it is definitely important to be aware of them, especially if you are a high risk individual or live in an area where wildfires are especially prominent. However, even if you don't, wildfires from neighboring areas can impact the air quality in your area, so you should always stay up-to-date with the current news and information.
Let's dive a bit deeper into the details of the specific Code Orange that was issued in North Carolina just a few days ago.
Further Details
Many people wonder what the potential side effects of poor air quality are. While different individuals can react differently, there are a few common side effects that could occur as a result of poor air quality exposure, especially for an extended period of time. According to the EPA:
"the biggest health threat is the fine particles from smoke that can get into your lungs and cause issues like runny nose, burning eyes and even heart or lung disease."
Unfortunately, the impacts of wildfires all the way in the Western part of the United States can be felt in the East. In fact,
"Strong winds blew smoke east from California, Oregon, Montana and other states all the way to other side of the continent. Haze hung over New York City, New Jersey and Pennsylvania...The smoke blowing to the East Coast was reminiscent of last fall, when large blazes burning in Oregon's worst wildfire season in recent memory choked the local sky."
The overarching lesson here is that you should always key an eye out for the air quality in your area, especially during wildfire season when the air quality might be especially poor.
Final Thoughts
With the prevalence of wildfires and air quality risks in recent years, you should always stay up-to-date on how the air quality is in your area. North Carolina is no exception, as nearby areas which experience wildfires can impact the air quality overall. Be aware and stay safe out there.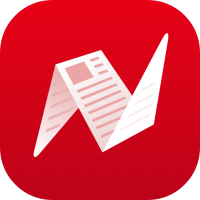 This is original content from NewsBreak's Creator Program. Join today to publish and share your own content.