Here's what research says.
In recent years, some of the larger cities in North Carolina, such as Raleigh and Charlotte, have attracted millennials, whether it be for a job, college, or a desire to live in the area.
As a result, North Carolina has shifted more and more towards being called a "top state" for millennials. Some specific areas, such as Raleigh, often rank among the top cities for millennials. However, this doesn't necessarily mean that North Carolina is a millennial heavy state.
There are a few cities I can think of immediately where a lot of younger people flock to, namely New York City and Los Angeles. However, these cities are highly populated in general.
Still, I wanted to dive into some of the research and see whether or not North Carolina is truly popular among millennials. Let's take a deeper look.
The Statistics
According to News Observer in 2021,
"North Carolina is home to one of the nation's top destinations for millennials, a new report finds. The town of Cary, just west of Raleigh, ranked No. 7 on a list of cities gaining residents ages 25 to 39, according to results published last month from the personal finance website SmartAsset. And North Carolina was named the sixth-most popular state for moving millennials after adding more than 8,700 in 2019, results show."
Now, these statistics make it clear that certain cities in North Carolina are definitiely considered millennial cities, namely the Triangle and Raleigh areas. In addition to that, Raleigh and Cary made the list as part of the top 25 cities for millennials. Denver claimed the top spot, and other cities which made the list included Seattle, Phoenix, Austin, Colorado Springs, and Frisco.
Most of these cities are unsurpring to me, especially Seattle and Austin, as I have seen a ton of videos, articles, etc. popping up about how many people are flocking to these two cities in particular.
However, I think it would be false to classify the state as a whole as targeted towards millenials. Obviously, each and every state has different pockets of populations which are younger and older. North Carolina is no different, with certain areas geared towards generations like Generation Z. In fact,
"North Carolina cites aren't just attracting millennials, results show. In February, another SmartAsset study ranked Charlotte and Cary among the top U.S. cities where retirees are moving. That same month, the college town Greenville was named among the cities where people in Generation Z want to live, McClatchy News reported."
In conclusion, the Raleigh area is definitely popular with millennials, but North Carolina as a whole attracts all ages due to its lower cost of living than many other states which also escape harsh winters.
Final Thoughts
I have visited larger cities like Los Angeles, and I have to say that they do have a more fast-paced feel than some of the cities in North Carolina, such as Raleigh.
That's not to say that there isn't a millennial presence in some of the North Carolina cities, because their certainly is. However, if you're looking for an even quicker paced life where you can walk everywhere, you would be better off considering a place like New York City.
It really comes down to how much you are willing and able to spend on living expenses, what kind of feel and atmosphere you desire, and where your career goals take you.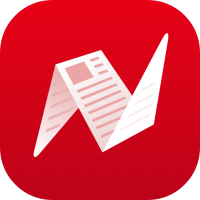 This is original content from NewsBreak's Creator Program. Join today to publish and share your own content.