Here are the details of this unique event.
Photo by Fausto García-Menéndez on Unsplash
I am someone who has seen not only the original Jurassic Park movie, but also the more recent Jurassic World (and its sequel). I definitely found the Jurassic World movies entertaining, and I have always wondered what it would be like to be able to see dinosaurs in real life.
While we aren't able to see living, breathing dinosaurs in today's world, we do have the technology and know-how to use robotics to create (somewhat) realistic animatronic dinosaurs.
Interestingly enough, there is an event held in Fayetteville, North Carolina, that does exactly that. A small ranch has opened the event to the public (beginning June 9), and it allows people to immerse themselves into "Dinosaur World", an experience like no other.
In this article, I am going to discuss some of the details, including location, logistics, and operating days/hours. If this event is of interest to you, then read on for more details.
The Details
The Dinosaur World event is an event located at Sweet Valley Ranch, on 2900 Sunnyside School Road in Fayetteville, North Carolina. It opened up on June 9th, and it is continuing through the beginning of August. Their description is as follows:
"Guests will take a shuttle ride (or walk) to the Sweet Valley Ranch quarter of a mile paved Dinosaur Trail. The trail is in the woods. We take pride in not being one of those "parking lot dinosaur attractions". The trail has over 25 animatronic dinosaurs, abandon research lab, observation booths and other special effect props. Guest are transformed to a time when dinosaurs walked the planet. No detail has been spared. The sounds, woods, anacondas, wrecked car (Dinosaur tried to eat) and much more is all here for our guest to enjoy."
As you can tell, it is basically a live event featuring animatronic dinosaurs. However, that's not all that is offered in Dinosaur World. Other key features include the reptile house, fossil museum, go-kart nature trail tour, dino rides, and the dino playland. You can read more about these features on the Sweet Valley Ranch website.
Regular admission tickets for adults cost $25, and the tickets for chidren cost $15. There are additional add-ons you can purchase such as the farm tour, resuce mission (which is interactive), go-kart driving, the boucncy castle, dino rides, etc. The full cost breakdown of each portion of the Dinosaur World event is also on the website.
In general, this event features all kinds of things to see and do, and it is a family friendly event that everyone can enjoy.
Final Thoughts
For those who are intrigued by dinosaurs and animatronics, this might be an event worth checking out. If you live in North Carolina, specifically near the Fayetteville area, consider making your way over to Sweet Valley Ranch while you have the chance.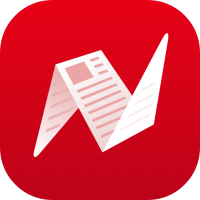 This is original content from NewsBreak's Creator Program. Join today to publish and share your own content.