Some top fitness centers to go to and get a sweat on.
Photo by Ambitious Creative Co. - Rick Barrett on Unsplash
I have been a competitive athlete for most of my life. I started playing basketball in first grade, and I continued participating in that sport all the way through my junior year of high school. I also started running track in seventh grade and cross-country in eighth grade. I did both of those sports through my senior year of high school, and I also ran indoor track my senior year of high school.
After that, I continued running cross-country, indoor track, and outdoor track for four years in college at the NCAA division one level. So, I am no novice when it comes to exercising regularly. I have spent a lot of time over the years at the gym. When I played basketball, I went to my local YMCA almost daily to shoot hoops for 30 minutes to an hour.
Even in college, I used my local YMCA when I was home for the summer or winter break to run on the treadmill when the weather was bad, lift weights a couple times each week, or even cross-train in the pool.
The point is, I have a lot of experience going to the gym, and I know what I expect to get out of any gym that I visit. Recently, I have been testing out a couple different fitness centers in North Carolina, hoping to find the one that suits my needs.
I wanted to share two of the most popular ones today, along with my personal experience visiting each one in North Carolina specifically. Now, let's go ahead and jump right into this article.
1. The "fancy" option.
The first highly popular gym in North Carolina is Crunch Fitness. I call this the "fancy" option because it is a bit more expensive than the second option we will talk about later. However, it is not outrageously priced, and you do get a lot for your money.
Crunch Fitness features three different locations in North Carolina with various price points. The base payment for the Charlotte location is just $9.99 per month, but the Raleigh locations range from $24.99 - $39.99 per month.
Each one also has a small enrollment fee and an annual fee. The annual fee for the Raleigh location on Creedmor Road is currently priced at $59.99, and the enrollment fee is typically $20 (as of today it looks like the enrollment fee is discounted to $7, although I am not sure how long that deal will last).
When I visited Crunch Fitness, I loved the upbeat atmosphere. The music playlist was really good and definitely pumped me up, and it was loud enough to hear over the crowd of people and the machines.
It was definitely very busy, which I personally enjoy, because I feel like I really feed off of that energy. I went during peak hours, but I would probably go a bit later next time just so it isn't quite as crowded. Overall, it was a good experience, and I think it's worth the cost if you use the gym regularly. Otherwise, a cheaper option might be sufficient, which brings us to gym number two.
2. The budget favorite.
One of the top budget friendly gyms in North Carolina, and especially the Triangle area, is Planet Fitness. This gym isn't quite as fancy or crowded, but it is still popular, especially because of its budget friendly cost of $10 per month. This gym also has start-up and annual fees depending on location, and there are countless Planet Fitness gyms scattered throughout North Carolina.
If you are looking for a more budget friendly gym without added expenses for extra bells and whistles, Planet Fitness is definitely worth checking out. In my experience going to one in North Carolina, they had all the equipment I needed to get a good weight lifting session in.
Final Thoughts
While I love going outside to get some solid cardio exercise in, I do appreciate having access to gym equipment to get a good strength training session in as well. I personally like to work all muscle groups and systems, and doing a mix of both cardio and strength training works well for my lifestyle.
If you enjoy lifting weights or doing cardio at the gym, you might find that one of these two North Carolina gyms suits your needs. If you are looking for the best budget option, Planet Fitness is probably the way to go. If you prefer the extra bells and whistles, Crunch might be the gym for you.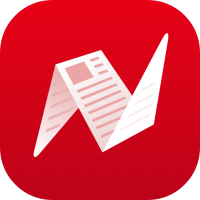 This is original content from NewsBreak's Creator Program. Join today to publish and share your own content.