A breakdown of averages you should know.
Photo by Wes Hicks on Unsplash
I have been living in North Carolina for a relatively short period of time. Still, my average monthly cost of living is pretty on par with what I anticipated it being as a millenial in my 20's with common costs like rent, utilities, food, and more.
However, evaluating my monthly costs alone probably wouldn't paint an accurate picture of what the cost of living in North Carolina looks like in general. Not to mention, the costs will vary depending on where in North Carolina you choose to live.
For example, if you live in one of the larger cities, costs will inevitably be higher, whether you are looking at rent, food, or any other factors.
So, today I'm going to provide a breakdown of some recent statistics which reveal the average cost of living in North Carolina, along with some additional expenses you might want to factor in, specifically if you are in your 20's - 30's. Let's go ahead and take a look at some of the numbers.
Rent Prices
The first major average cost to discuss is rent. This varies depending on which major city you are looking to live in throughout North Carolina, but some of the recent averages for a one-bedroom apartment are as follows:
Charlotte, NC: $1,431
Raleigh, NC: $1,405
Durham, NC: $1,356
Greensboro, NC: $966
"The good news is that the cost of living in North Carolina is relatively average, making it an affordable place to live. It's nowhere near the cost of some of the more notoriously expensive cities (looking at you, San Francisco), but it's also not the least costly place to live either."
No matter where you choose to live, there are pros and cons. It is clear that as of right now, you can expect to pay around $1,400 per month in most of the major North Carolina cities. For big cities, this is pretty standard (it's actually much lower than areas like New York City and San Francisco). In general, however, this is a pretty high monthly rent.
Grocery Costs
The grocery prices are the second big factor you have to consider when moving to a new state. In North Carolina, the average is as follows:
"The average North Carolina resident can expect to spend $3,177 yearly or about $265 monthly on food."
I personally have found that I spend a lot less than this. However, I don't eat out often, I am vegan, and I shop at budget grocery stores. I also don't buy packaged and convenience snacks often, so I save a lot on groceries in these ways.
Utilities Prices
The third major cost I want to talk about is utilities. This is a necessity for anyone, no matter where you live. In North Carolina, utilities are especially cheap (when compared with the national average). In fact,
"most North Carolina residents' basic utility costs are less than the $240 national average. Here's what you can expect to pay for basic utilities in different North Carolina cities."
Raleigh: $144.03
Greensboro: $147.20
Charlotte: $130.10
This is another area where you can save money compared to some of the larger cities in other states, so it was definitely worth mentioning.
Other Factors
Some of the other cost factors that you might need to consider if you enjoy going out to restaurants, coffee shops, etc. are food and beverage costs as well as parking downtown. Larger cities in North Carolina, such as Raleigh, charge for parking in the pay lots.
If you enjoy going out in the evenings, you will want to factor some of these costs into your monthly budget.
Final Thoughts
There is no doubt that North Carolina has some very budget friendly cities that you can consider living in. If the lifestyle suits you, it could be a good option. Keep in mind, it probably won't have the same atmosphere and quick pace of extremely large cities, such as New York and Los Angeles.
Still, for those who want a little less hustle and bustle while still enjoying the coffee shops, restaurants, stores, and other features that the city has to offer, living in one of the larger cities in North Carolina just might be a good fit for you.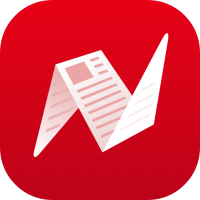 This is original content from NewsBreak's Creator Program. Join today to publish and share your own content.