Get the details of the new downtown restaurant in this post.
Photo by Erika Osberg on Unsplash
Many new coffee shops, restaurants, and other dining experiences are beginning to pop up in downtown Raleigh. While I have highlighted some of the hidden gem coffee shops in the Triangle area of North Carolina recently, I haven't discussed too many of the new restaurants.
Today, I am going to change that by providing some details about a new 100 percent plant-based restaurant that is now open in downtown Raleigh. This restaurant is unique in that every single food item they serve is plant-based, yet they offer all kinds of comfort foods for a truly delicious experience (more on the menu later).
While most people in the world are not vegan or even vegetarian, many do enjoy eating plant-based meals. I have been vegan for over four years, so I naturally gravitate towards places that offer a lot of plant-based options.
Fortunately, if you enjoy eating plant-based meals, you will have a lot to choose from at the new downtown Raleigh restaurant that I am going to discuss today, which is called Element Gastropub.
About the New Restaurant
Element Gastropub combines ample restaurant and hospitality experience with a desire to fill a need for plant-based restaurant options in the downtown Raleigh area. On their website, they describe their restaurant as follows:
"Element Gastropub is a concept we feel is MUCH NEEDED in the Triangle. After a combined experience of 24 years in the hospitality industry and 40 years of vegan culinary experience, we are creating a concept that caters to both omnivores and vegans alike."
Obviously, they are experienced in vegan cooking specifically, so vegans and non-vegans alike can enjoy their full menu.
The Menu Items
Now that we have discussed a little bit about the restaurant's branding and mission, let's get into some of their lunch and dinner menu items, followed by their hours and location.
The lunch menu includes the following options:
Burgers
Wings
Chili Cheese Fries
Salads
Pubwiches
More!
Their dinner menu includes the following options (and more):
Nachos
Chick'n Tenders
Burgers
Salads
Chips and Queso
And of course, you can't forget dessert. Element Gastropub features a number of different plant-based desserts, including:
Chocolate Chip Cookies with Almond Milk
Oat Milk Soft Serve (Chocolate, Vanilla, Mix of Both)
Toppings for soft serve such as Oreos, marshmallows, chocolate syrup, and sprinkles
Their menu is even more expansive than just the items listed (view the menu online here), but this gives you an idea of some of the various plant-based options they offer. It is also worth noting that Element Gastropub also serves a variety of beverages, like kombucha, cocktails, draft beverages, and more.
Hours and Location
Element Gastropub is located in downtown Raleigh at 421 Fayetteville Street, Suite 103, Raleigh, North Carolina.
Their hours are as follows:
Monday: Closed
Tuesday through Thursday: 11 AM - 2 PM (Lunch); 4 PM - 9 PM (Dinner)
Friday and Saturday: 11 AM - 2 PM (Lunch); 4 PM - 10 PM (Dinner)
Sunday: Closed
So, if you are looking for a good place to grab a bite on the weekend, Element Gastropub could be a great downtown restaurant to check out for some delicious vegan food.
Final Thoughts
For those who are looking for dairy-free, vegan restaurants in the Triangle area, consider checking out Element Gastropub, conveniently located in downtown Raleigh.
You can grab a savory meal, kombucha, vegan dessert, etc. At this plant-based eatery, vegans and non-vegans alike can certainly find something to enjoy.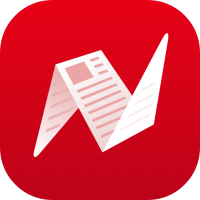 This is original content from NewsBreak's Creator Program. Join today to publish and share your own content.